Wi-Fi Installers in Belgravia
25+ Year's Wi-Fi Experience
High-Speed Wi-Fi You Can Rely On
Wireless Access Points Available
Mesh Wi-Fi is Another Option
We Only Use Wi-Fi Hardware from Ubiquiti
Same Day Reponse
Wi-Fi Installers in Belgravia
The South London district of Belgravia took much of its current shape in the early nineteenth century, and remains a highly enviable place to live. However, whether you live or work in Belgravia, a strong, reliable source of Wi-Fi is something from which you could likely benefit immensely.
Belgravia is resplendent in awe-inspiring Victorian architecture, but we can install Wi-Fi technology that, once fitted in the area's period properties, respect their endearing historic character while still enabling their occupants to take advantage of the latest advances in online connectivity.
Perhaps you just want Wi-Fi that could withstand your nights of streaming high-definition music or movies, or you anticipate doing a lot of video conferencing at work. For situations like these, we can provide you with Wi-Fi that won't slow down or cut out at inopportune moments.
Our Wi-Fi specialists are happy to visit both homes and workplaces anywhere in Belgravia. We can visit your own Belgravia property to put together a Network Report on the current state of your Wi-Fi – and then come back later to install a whole new Wi-Fi solution.
5 Out Of 5 Stars
Bianca E
I've used the team at WiFi Heros several times now and each time they have delivered an excellent service. I initially required wifi to extend to a
5 Out Of 5 Stars
Chris D
Wifiheros were very responsive, efficiently reviewed the property and suggested an installation plan to significantly improve coverage throughout the house. The work was scheduled quickly and
5 Out Of 5 Stars
Bean Citroen
We had several rooms where are broadband signal disappeared. I found WiFi Heros and they were like magic. Firstly they explained the problem, then gave me
5 Out Of 5 Stars
stu jackson
I had an urgent job I needed help with ... to get WiFi in my cabin at the bottom of my garden. The mobile signal wouldn't
Our WiFi Solutions
Once we have established your WiFi needs, we can select from the following services to put together a Wi-Fi solution that ticks all of the relevant boxes.
WiFiAccess Point Installation in Belgravia
When you are casually walking around your Belgravia property while cradling your laptop or phone, only to then realise that its Wi-Fi connection has mysteriously vanished, what do you need? Quite possibly, more extensive Wi-Fi coverage – and that's what a Wi-Fi access point can provide.
A Wi-Fi access point – or wireless access point (WAP), as it is otherwise known – is a device that is hard-wired to your router but itself casts a wireless signal. Hence, a WAP is a useful thing to place anywhere within your building where Wi-Fi coverage is suspiciously lacking.
There would be the option of placing access points just outside the building, too – as the vast variety of Ubiquiti-branded WAPs we offer includes waterproof units suitable for positioning in outdoor spaces like gardens and patios, allowing you to cast an even wider net with your Wi-Fi coverage.
As DIY attempts to configure Wi-Fi access points could throw up a fair few technical hurdles, you might want to trust us with the job of installing those access points. We can strategically set them up to ensure that no part of your Belgravia property is left without Wi-Fi coverage.
What Our Customers Say About Us
Wifi Heros Is Rated
5/5 on Trustpilot
Great job connecting Wi-Fi to my garden room by installing an access point. Great work ethics, Jermaine was courteous, neat and worked fast to have everything setup! Thanks

Davies Eruteya
Great professional workmanship to install network cabling in a tricky spot. Much appreciated

Mr Danie Van Der Spuy
Fantastic experience with Matt at Wi-fi heros. Excellent communication and workmanship. Very happy with the results. Would happily recommend.

Andy
Excellent service. Wifi in garden now working perfectly. Thanks so much.

Ann
Matt was great, on time and completed the job perfectly. Just what we wanted, no fuss and internet down the end of the garden. Highly recommend.

Harriette
I'm glad I found WiFI Heroes. Samuel explained my options. I looked at other providers and found one cheaper but WiFiHeroes guarantee their work so I

Stevie
WiFI Heros were absolutely superb from start to finish. From the first call with Samuel my options and advice was very clearly explained. The booking and

Paul Brunton
Matt was very fast and efficient as well as neat and tidy. The whole installation was very smooth and Matt explained everything and answered any questions

jo
Very happy with service overall - purchasing easy but was Matt the fitters approach and effort that drives the five star rating. Few challenges when on

James Smith
Knowledgeable advisors . Very quick response times ,excellent advise and would recommend and use again.

MaxLondonCat May
Just had Steven come to an install in E10. Friendly, informative, adaptive to any issues that came up. All this plus obvious expertise. Would book again

JP
Awesome service to fix an existing network problem. Ash was punctual, courteous and did a great job.

gareth walters
Trust Pilot need to make a sixth star… the whole team were great. Samuel prompt on the communications as was Lorelie who was very friendly even

Tom Ainscough
Amazing service. Very speedy to book the service in. I had WiFi cabling installed from my house to my garden office. It was a great price,

Hanna B
We had lived with Wi-Fi issues for many years, and I guess had become accustomed to the frustration. However, the kids were continually moaning and this

Stuart Baker
Ash was fabulous and service has been spot on! Highly recommend John

Gray Ellison
Simply excellent. Reliable, honest, knowledgeable. I recommend without any hesitation.

Patricia Marchand
Amazing service they are our heroes

Viv Slattery
Steven from WiFiHeros was absolutely brilliant. Excellent customer service and professionalism. He not only installed WiFi in the garden office, but he took the time to

Lee
Our WiFi Partners
Our partnerships with these big-name companies in the WiFi space help to ensure our installers, repairers and engineers can source what your WiFi network needs as and when it needs it.
UBIQUITI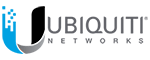 Cisco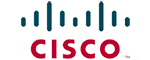 DrayTek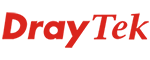 Rukas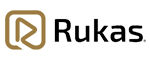 Some Of Recent Access Points Installation
Belgravia WiFi Installation FAQs
Can you install Wi-Fi at properties anywhere in Belgravia?
We know that Belgravia is a large area, as it covers parts of not only the City of Westminster but also the Royal Borough of Kensington and Chelsea. However, we can enact Wi-Fi connectivity at buildings in absolutely any part of the district – including these notable areas...
Belgrave Square
Upper Belgrave Street
Chester Square
Wilton Crescent
Lowndes Square
We can visit your Belgravia property straight away, to carry out our innovative WiFi network report to find out any issues that is affecting your WiFi and put together a fixed fee quote to improve your WiFi coverage with a money back guarantee.
When might I need a new Wi-Fi solution?
As Belgravia is a mostly residential area in comparison to neighbouring districts, your Wi-Fi needs are likely to be more domestic than commercial. However, there remain various scenarios where your current Wi-Fi could fall perilously short – especially if you regularly do any of the following:
Work from home
Stream music or video content
Attend video conferences
Follow online fitness classes
Basically, any activity you do that relies heavily on fast internet connectivity could benefit from you opting for a new Wi-Fi solution.
What are the tell-tale signs that I need new Wi-Fi?
Many of us are familiar with the dreaded "buffering", where a little spinning circle appears on YouTube videos struggling to load. However, that's far from the only warning sign you could get if your current Wi-Fi no longer meets your connectivity needs. You could also notice that: 
Certain rooms get stronger Wi-Fi than others
Websites load slowly when your kids are playing online games
Your Wi-Fi signal inexplicably weakens from time to time
When issues like this start arising, we would urge you to contact our Wi-Fi specialists. 
I'm struggling to stream Netflix from my swimming pool. What's happening?
Belgravia has no shortage of luxurious homes – and yours might even have its own outdoor swimming pool. However, as idyllic as it might sound to stream Netflix content on a tablet while relaxing on a pool floatable, you could find that the content keeps buffering when you try to do this.
One possible reason why is that you are outside your Wi-Fi router's range or there are too many physical obstructions, like trees or walls, stood between that router and your pool.
What could I do if I'm struggling to get good Wi-Fi connectivity outside?
If removing the obstructions would be too much trouble, you could always ask us to install a wireless access point outside. We will be careful to choose a waterproof unit capable of withstanding the elements – though, obviously, you might opt to head indoors anyway if the weather turns rainy!
Alternatively, we could add a second router to your main building, albeit this time nearer where you would like to access the Wi-Fi outside. This router could then be configured to act as a WAP.
How long would it take you to install a mesh Wi-Fi network in my home?
A mesh Wi-Fi network can be a great solution for casting Wi-Fi coverage right across your property, thereby ensuring that you are never without strong Wi-Fi no matter where you are in that property.
You also wouldn't have to wait too long to have a mesh network fully up and running, as we could install it in its entirety – including the main mesh router and the numerous mesh nodes to be wirelessly connected to it – in potentially as short a duration as 90 minutes.