Network Cabling
We Install Network Cabling Expertly
Use Cables to Augment Your Wireless Solution
We Can Install a Variety of Networking Equipment
Tracing and Testing of Network Wiring
Cabling for the Home and Office
Wiring Available for Outbuildings
Why Might You Need Network Cabling?
Of course, as Wi-Fi specialists, we can vouch for the high quality of the wireless experience. However, even though much of the world has moved on from traditional, cabled networks, even Wi-Fi networks need a certain amount of wiring.
Fortunately, we can undertake all of the cabling work your Wi-Fi infrastructure could need. We can install such networking gear as network points, patch panels, switches and data cabinets as well as trace and test the network cabling required. 
We keep a good supply of Ethernet cabling we can use to connect various computing devices – including PCs, smartphones and tablets – to your network or even fashion a whole new Wi-Fi network from scratch. It's all about what you need us to do.
5 Out Of 5 Stars
Bianca E
I've used the team at WiFi Heros several times now and each time they have delivered an excellent service. I initially required wifi to extend to a
5 Out Of 5 Stars
Chris D
Wifiheros were very responsive, efficiently reviewed the property and suggested an installation plan to significantly improve coverage throughout the house. The work was scheduled quickly and
5 Out Of 5 Stars
Bean Citroen
We had several rooms where are broadband signal disappeared. I found WiFi Heros and they were like magic. Firstly they explained the problem, then gave me
5 Out Of 5 Stars
David Howell
Amazing Company who came out and after the network report they proposed and implemented their solutions which we as a family should have done years ago.
How Our WiFi Service Works
Specify Your Wi-Fi Needs
There's no one-size-fits-all Wi-Fi solution, but we can closely heed your needs to make sure we provide a wireless solution that meets them.
Book Your Network Report
We will provide you with a written report detailing any problems we have found when inspecting your Wi-Fi system – and what we can do about those issues.
We Will Fix Your Wi-Fi
The most suitable remedy could be anything from a simple repair or upgrade to a complete installation – but, whatever it is, we will undertake it on your approval.
What Our Customers Say About Us
Wifi Heros Is Rated
5/5 on Trustpilot
Just had Steven come to an install in E10. Friendly, informative, adaptive to any issues that came up. All this plus obvious expertise. Would book again

JP
Awesome service to fix an existing network problem. Ash was punctual, courteous and did a great job.

gareth walters
Trust Pilot need to make a sixth star… the whole team were great. Samuel prompt on the communications as was Lorelie who was very friendly even

Tom Ainscough
Amazing service. Very speedy to book the service in. I had WiFi cabling installed from my house to my garden office. It was a great price,

Hanna B
We had lived with Wi-Fi issues for many years, and I guess had become accustomed to the frustration. However, the kids were continually moaning and this

Stuart Baker
Ash was fabulous and service has been spot on! Highly recommend John

Gray Ellison
Simply excellent. Reliable, honest, knowledgeable. I recommend without any hesitation.

Patricia Marchand
Amazing service they are our heroes

Viv Slattery
Steven from WiFiHeros was absolutely brilliant. Excellent customer service and professionalism. He not only installed WiFi in the garden office, but he took the time to

Lee
This company does what it says on the tin! Service is fast, efficient and courteous. Barry did the initial call-out and quickly identified what I needed.

Mark Cotton
Oneil is extremely thorough, experienced and efficient, and went the extra mile to produce an excellent result. Many thanks.

Dominic Colchester
The Wifi Heros team were in excellent communication, demonstrated flexibility and installed a high quality product with minimum fuss or disruption. Very pleased with the result.

MCCX Limited
Matt from WiFi Heros (supported by Kevin) did a fantastic job making sure that we now have superb Wi-Fi across the whole house. His work was

MarkT
Matt communicated well before arrival and understood what we required straight away. He matched wiring to decor colours and I had no Wifi drop during the

Rebecca F
Superb installation by Matt! Swift and a great result connecting the fourth floor with my garage on the Ground Floor! Many thanks- I will certainly recommend

Suzanne Rayner
Wifi heros is a one stop solution to all your internet needs. I had serious problems with internet coverage around my home. I tried so many

Nnenna Owoghiri
Seriously amazing company and end finish was super tidy. Took 18months to solve this problem and Wifiheros nailed it within 14days. £2400 well spent and team

Anthony Winter
The outcome expected is not documented, rather a quote for parts and labour which leaves room for confusion. I have 2 access points and a

Joanna Smith
Great Service. Suggestions to stabilise Wi-Fi worked very well and installation team did a thorough job. Clever solutions and toddy cables- good job by Oneil and

Paul Gough
How We Install Network Cabling
One reason why cabled networking fell out of favour is that, well, let's face it – wires are ugly. However, that's only if you can actually see them, as we know an array of clever ways to install them in a way that leaves them out of sight.
For example, in the home, we could lay them beneath floorboards or in stud walls. Those wires could even be threaded through loft spaces or, outside the house, behind such external fittings as gutters. Meanwhile, desks and other furniture can conceal cabling we install in offices.
In any case, we will install Cat 6 cabling to ensure that you are always getting the best-performing and most future-proof solution. We will also check that any Ethernet cabling we put in place is kept away from electrical cables that, otherwise, could cause interference.
Our WiFi Partners
Our partnerships with these big-name companies in the WiFi space help to ensure our installers, repairers and engineers can source what your WiFi network needs as and when it needs it.
UBIQUITI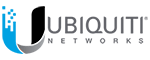 Cisco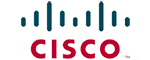 DrayTek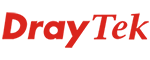 Rukas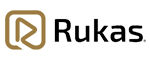 WiFi Network Cabling FAQ's
We are "able to cable" – get it? Whether or not you do, here are a few questions you might have about our network cabling services.
Will the network cabling installation process disrupt my usual activities?
We will endeavour to install the cabling as quickly as possible and minimise such disruption through, beforehand, conducting in-depth discussions with you to ascertain your immediate needs.
What advantages can cabling bring to my Wi-Fi network?
Compared to Wi-Fi signals, cables are protected much more securely against radio interference and also generally enable networks to cover a wider area.
Does this mean I should swap my wireless network for a comprehensively cabled solution?
Not quite, as wireless networks still have numerous notable advantages over their cabled counterparts; they are, for example, often easier and cheaper to set up.
What devices can be connected to a network through the use of Ethernet cable?
Various devices fall into this category – including not only the usual input devices like desktop PCs, smartphones and tablets but also printers and other business hardware.
Can introducing cabling to my wireless network improve its Wi-Fi signal?
Yes, as we can hard-wire wireless access points into your router – a process that can help to ensure a strong Wi-Fi signal wherever it is needed in your home or workplace.
Can cabling be used to connect outbuildings to my property's network?
Fortunately, yes, as we can supply specialist external Ethernet cabling in short runs of under a hundred metres to let your main property and various outbuildings share an internet connection.
What if I would like to extend connectivity to a property further away than a hundred metres?
In that case, a more practical option than physical cabling would be a point-to-point wireless system, which we can install in situations where laying a cable would be logistically difficult.
How can cabling be hidden if it has to be surface-mounted?
Our installers could run this cabling behind static furniture, fixtures and fittings – good examples of which would include desks, cabinets, radiators and beds.