Improve Your WiFi By Booking A Network Report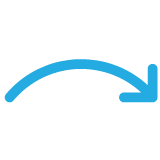 Whats Included In Our Report?
A 2 Hour Site Visit is carried out in your property
Diagnosis Of Your WiFi Network Issues
Cold Spot tests to identify your Wifi Black spots
Mini Repairs Where Possible
We present to you the solution to improve your WiFi
A written report that costs only £198 + VAT with a money back guarantee
What can your Expect From Our Network Report

A Time that Suits You
You can arrange for us to visit you at a time especially convenient to you at your property – whether that happens to be during the day or evening or on a weekend.

A One-to-One Session
We will visit your property – whether it be your home or your company's premises – and, there, discuss your requirements as well as what WiFi network options are available to you.

Personalised Quote
Leave us to then calculate the project's entire cost and what you would need to pay for different aspects of the project – including design, equipment and installation.
What Our Customers Say About Us
Wifi Heros Is Rated
5/5 on Trustpilot
Steven from WiFi Heros fitted a new wired access point in my house to improve the WiFi connectivity. The service was excellent. He was friendly, professional,

Andrew H
We've historically had poor WiFi connectivity in our house with a number of mesh systems which we've tried over the years. WiFi Heroes installed a number

NotASnark
Really happy with the service, from making an enquiry to having the work undertaken and completed was under a week. Clear on the pricing and ensured

Nicholas
Wifi heros provided a good service from start to finish. The installation engineer Stephen was very helpful in setting up my garden office system giving me

David
I was extremely pleased with the very professional and efficient service by Matt.

Eleonora Ford
Good response time, I just wanted the problem solved. I had used EERO for my outhouse but was only getting 30/40 MB, Guys installed Wifi Access

numan majeed
Very professional service from first enquiry with Samuel, assessment and solutions by Barry, and installation by Matt. If you need your Wi-Fi problems sorted, use Wi-Fi

Andy P
I had various issues with my Wifi. I was charged over £200 for them coming to visit and then they didn't address my main concerns. Then

David Cooke
Sorted things very quickly!

Jess Agnew-Blais
Very professional, high quality work, kept us in the loop as it progressed. Internet works great. We're very happy.

Hu
Wifiheros were quick to respond and Matt did a brilliant job sorting out wifi to our outhouse.

K D
Really happy with our new wifi network and the installing engineers were good dudes. Everything very neat and tidy. Not cheap but you get what you

David von Dadelszen
Steven from WiFi Heros got our WiFi troubles solved efficiently and effectively. He knew his stuff, took the time to help me understand it too, and

Elizabeth
Ash from WiFi Heros was bang on time for the installation; super freindly; offered lots of installation options for the asthetics around the property; and completed

Mark Gatty Saunt
Great experience from some serious Wi-Fi professionals. I needed the Wi-Fi connecting to our garden cabin, Matt was very knowledgeable, and the job was done in

Greg Crosby
Really pleased with the installation from Wi-Fi hero's. Matt was very knowledgeable and professional and left everything in good order and the Wi-Fi now works perfectly.

Michele
Great job connecting Wi-Fi to my garden room by installing an access point. Great work ethics, Jermaine was courteous, neat and worked fast to have everything setup! Thanks

Davies Eruteya
Great professional workmanship to install network cabling in a tricky spot. Much appreciated

Mr Danie Van Der Spuy
Fantastic experience with Matt at Wi-fi heros. Excellent communication and workmanship. Very happy with the results. Would happily recommend.

Andy
Excellent service. Wifi in garden now working perfectly. Thanks so much.

Ann
WHAT OUR ENGINEERS CARRY OUT
Bandwidth Qualification
Device MAC Allocation
ISP Package Confirmation
Cold Spot Test
Speed Test
Cable Installation Consultation and Plan
5 Out Of 5 Stars
Bianca E
I've used the team at WiFi Heros several times now and each time they have delivered an excellent service. I initially required wifi to extend to a
5 Out Of 5 Stars
Chris D
Wifiheros were very responsive, efficiently reviewed the property and suggested an installation plan to significantly improve coverage throughout the house. The work was scheduled quickly and
5 Out Of 5 Stars
Bean Citroen
We had several rooms where are broadband signal disappeared. I found WiFi Heros and they were like magic. Firstly they explained the problem, then gave me
Our Network Report Can Touch on These Issues...
Wi-Fi Coverage Black Spots
Wi-Fi Interference
Bad throughput
Slow roaming
Mini repair to data points
Device disconnections
Rogue access points
Design of wired infrastructure
ISP bandwidth qualification
Our WiFi Partners
Our partnerships with these big-name companies in the WiFi space help to ensure our installers, repairers and engineers can source what your WiFi network needs as and when it needs it.
UBIQUITI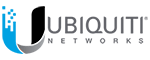 Cisco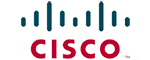 DrayTek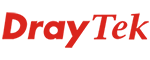 Rukas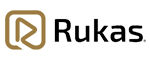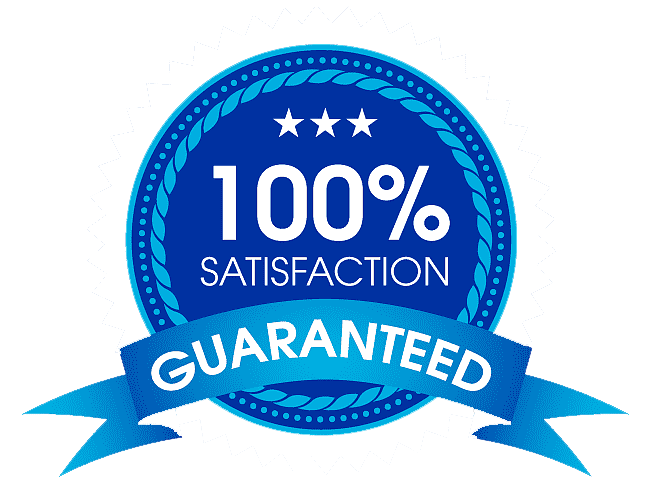 Money Back Gaurantee
Our Money Back Guarantee
WiFi Heros is not another 'compare the market' hi-tech based company plying the market with engineers all of whom have great reviews (supposedly). We are a London based WiFi Design & Installation company that is trusted and reliable.
Our highly skilled WiFi engineers work directly for us. Which means when you book, your contract is directly with Wifi Heros, and your work is fully protected under the WiFi Heros guarantee!
Once we have completed your WiFi job at your property, whether we have installed, repaired, upgraded or tweaked it, it should work for its intended purpose. The situation is as simple as that.
Therefore, if you find that your WiFi doesn't tick this vital box, please let us know and we will give you your money back – or return to your property to rectify the WiFi issue.
If our follow-up efforts to correct the WiFi problem aren't to your satisfaction as a result of equipment that we have supplied, you will be refunded whatever you paid to utilise any WiFi services delivered by our WiFi Heros team.
Book Your Network Report Online Now
If we fail to resolve repairs mentioned in the full report, we include a money back guarantee with the final quotation of repair.
In completing this report, we will:
Find issues affecting your WiFi network
Detail how we will resolve these issues, with an estimate for when we will complete the work.
Once you have completed and submitted the following form, we wlll be in touch to book a time and date convenient for you.