Business WiFi Solutions
Wi-Fi for All Business Sectors
Enjoy Coverage Across Your Premises
Get Outdoor Coverage, Too
Same Day Response
24 Hour Service Available
Adherence to High Security Standards
Award Winning Commercial Wi-Fi Solutions
In the modern-day corporate sphere, fast and reliable Wi-Fi is essential. It helps to maintain your employees' high rates of productivity and allows your clients and customers to get online as and when necessary while on your premises. 
Fortunately, we offer a broad breadth of business Wi-Fi solutions to ensure that your workplace's staff or guests never have to be left with faltering connectivity. For example, we can install structured data cabling and set up a mesh network to provide strong Wi-Fi coverage.
With all of this clever technology in place, your employees will be able to move around the office while continuing to use voice or video applications on their devices – all without the workers needing to re-authenticate or the Wi-Fi connection slowing or dropping altogether.
We are thoroughly experienced with implementing commercial Wi-Fi solutions, which we can set up to provide consistently strong Wi-Fi connectivity right across the building – and certainly further than what would be possible with a traditionally-wired LAN (local area network).
Some Of Clients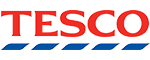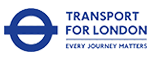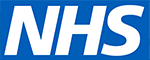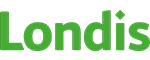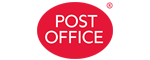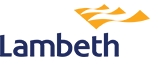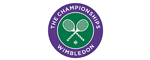 5 Out Of 5 Stars
Bianca E
I've used the team at WiFi Heros several times now and each time they have delivered an excellent service. I initially required wifi to extend to a
5 Out Of 5 Stars
Chris D
Wifiheros were very responsive, efficiently reviewed the property and suggested an installation plan to significantly improve coverage throughout the house. The work was scheduled quickly and
5 Out Of 5 Stars
Bean Citroen
We had several rooms where are broadband signal disappeared. I found WiFi Heros and they were like magic. Firstly they explained the problem, then gave me
5 Out Of 5 Stars
stu jackson
I had an urgent job I needed help with ... to get WiFi in my cabin at the bottom of my garden. The mobile signal wouldn't
Business Sectors We Install WiFi In:
Offices
Hotels
Football Stadiums
Shops
Gyms
Sports Venues
Education
Religious Centres
Medical Centres
Warehouses
Retail Centres
Care Homes
Business Wi-Fi Installation For Your Company
We routinely customise each Wi-Fi installation to suit the specific company's needs. For example, if you would like to have Wi-Fi available in outside areas, such as at school grounds, shipping docks and sports facilities, we can place waterproof Wi-Fi access points in areas like these.
Essentially, wherever you need Wi-Fi on the premises, it can be there for your workers to intuitively use – like at their workstations, on their laptops and tablets during meetings and on those occasions when your employees are unable to use Ethernet ports to get work done online.
We build all of our business Wi-Fi networks bespoke, enabling us to cater for various types of business – including retail stores, warehouses, eateries and much more. From the moment you contact us, we will listen closely to ensure the business Wi-Fi solution will meet all of your needs.
So, no matter how large or small your organisation, don't be afraid to get in touch. We fully optimise all of our commercial Wi-Fi networks to ensure that, however your workforce uses particular online-reliant applications, the network can provide them with quality and priority of service.
What Our Customers Say About Us
Wifi Heros Is Rated
5/5 on Trustpilot
Great job connecting Wi-Fi to my garden room by installing an access point. Great work ethics, Jermaine was courteous, neat and worked fast to have everything setup! Thanks

Davies Eruteya
Great professional workmanship to install network cabling in a tricky spot. Much appreciated

Mr Danie Van Der Spuy
Fantastic experience with Matt at Wi-fi heros. Excellent communication and workmanship. Very happy with the results. Would happily recommend.

Andy
Excellent service. Wifi in garden now working perfectly. Thanks so much.

Ann
Matt was great, on time and completed the job perfectly. Just what we wanted, no fuss and internet down the end of the garden. Highly recommend.

Harriette
I'm glad I found WiFI Heroes. Samuel explained my options. I looked at other providers and found one cheaper but WiFiHeroes guarantee their work so I

Stevie
WiFI Heros were absolutely superb from start to finish. From the first call with Samuel my options and advice was very clearly explained. The booking and

Paul Brunton
Matt was very fast and efficient as well as neat and tidy. The whole installation was very smooth and Matt explained everything and answered any questions

jo
Very happy with service overall - purchasing easy but was Matt the fitters approach and effort that drives the five star rating. Few challenges when on

James Smith
Knowledgeable advisors . Very quick response times ,excellent advise and would recommend and use again.

MaxLondonCat May
Just had Steven come to an install in E10. Friendly, informative, adaptive to any issues that came up. All this plus obvious expertise. Would book again

JP
Awesome service to fix an existing network problem. Ash was punctual, courteous and did a great job.

gareth walters
Trust Pilot need to make a sixth star… the whole team were great. Samuel prompt on the communications as was Lorelie who was very friendly even

Tom Ainscough
Amazing service. Very speedy to book the service in. I had WiFi cabling installed from my house to my garden office. It was a great price,

Hanna B
We had lived with Wi-Fi issues for many years, and I guess had become accustomed to the frustration. However, the kids were continually moaning and this

Stuart Baker
Ash was fabulous and service has been spot on! Highly recommend John

Gray Ellison
Simply excellent. Reliable, honest, knowledgeable. I recommend without any hesitation.

Patricia Marchand
Amazing service they are our heroes

Viv Slattery
Steven from WiFiHeros was absolutely brilliant. Excellent customer service and professionalism. He not only installed WiFi in the garden office, but he took the time to

Lee
Our WiFi Partners
Our partnerships with these big-name companies in the WiFi space help to ensure our installers, repairers and engineers can source what your WiFi network needs as and when it needs it.
UBIQUITI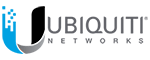 Cisco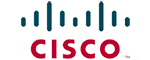 DrayTek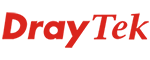 Rukas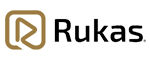 Business WiFi Installation FAQ's
What variables will you consider when putting together a Wi-Fi solution for my business?
We will take into account a vast range of factors in order to determine the best commercial Wi-Fi solution for your particular needs. For example, we will consider:
The size of your premises
How your premises are laid out
What devices will be connected to the corporate network
All of these are subjects we will consider when undertaking a survey at your business site. It's easy to arrange this survey by booking a Network Report via our website.
How can you ensure strong, comprehensive Wi-Fi coverage?
As we undertake the survey, we will look out for anything that could potentially interfere with your company's Wi-Fi coverage.
For example, as the survey gets underway, we might notice that particular walls or ceilings of your corporate building could prevent Wi-Fi signals from being able to flow through freely.
We could also identify devices that are already on the premises and work within frequencies similar to those your current Wi-Fi network uses. Such devices could negatively affect Wi-Fi performance.
Could you really provide my business with Wi-Fi that meets all of its requirements?
Yes, as we can specifically tailor all of our Wi-Fi solutions to suit. Here are several examples of aspects of your business we will think about as we prepare a fitting Wi-Fi solution for it: 
How many online-ready devices your business uses
Your company's security needs
Any BYOD policies your company follows
Your application bandwidth requirements
The result will be a custom-designed wireless network guaranteed to provide coverage and capacity to levels previously agreed with you, the client.
How could you help my business to overcome slow Wi-Fi?
There are various things that could slow down your corporate Wi-Fi. Here are examples of those things, and how we could tackle them with our Wi-Fi expertise.
Wi-Fi blind spots. These are areas your Wi-Fi signal struggles to reach. However, we can add a wireless access point to each area to plug the gap in Wi-Fi coverage.
Network interference. If your current wireless network keeps interfering with another nearby, we can recommend a more convenient frequency for your business Wi-Fi.
Poor equipment. We can provide you with reliable, up-to-date equipment.
How could poor Wi-Fi harm my workforce's productivity?
If your workplace is often beset by a failing Wi-Fi connection, your company's productivity levels could easily suffer – as many of your employees could too often end up having to spend time simply attempting to resolve Wi-Fi problems when these employees would otherwise be working. 
There could also be occasions when workers visit a certain part of the building and want to use Wi-Fi there, only to realise that this particular area is a Wi-Fi blind spot. If issues like these keep popping up, keep in mind that we offer a Wi-Fi troubleshooting service.
How many Wi-Fi devices could I connect to the network at any one time?
Our business Wi-Fi networks can accommodate an unlimited number of device connections. As a result, you will never have to fret about the possibility of your commercial Wi-Fi buckling under the strain as more and more devices are connected to it.
These networks are built to support many different types of device, too – such as smartphones, tablets, laptops, desktops and even smartwatches. We also know how to maintain your network to keep it reliable for the long term.