Wi-Fi Installers in North London
Wi-Fi for Both Home and Work
Improve Your WiFi Coverage Today
Same Day Response
Mesh Networks Make Wi-Fi More Consistent
We Have Over 20 Years' Experience
We Offer a Money-back Guarantee
Wi-Fi Installation in North London
What do you associate with the area of North London? You might think of railway stations like Kings Cross, or perhaps its fiercely-fought matches between Arsenal and Tottenham football clubs? Well, now you're going to associate the area with quality Wi-Fi from Wi-Fi Heros.
Our team of expert engineers truly understand the importance of a good Wi-Fi connection, which is why we're best placed to ensure that your home or workplace receives nothing less than exactly that. It's how we've built up such a strong reputation in North London - and we don't plan on ever letting it slip.
Much like North London is highly varied, stretching as it does from Clerkenwell and Finsbury right up to where Greater London meets Hertfordshire, Wi-Fi requirements throughout this huge portion of the UK capital can be similarly diverse. However, what if you aren't sure what you need in Wi-Fi?
There's no need to fear, as you can simply book a free consultation with our team, allowing you to start telling us via a phone or video chat how you use – or anticipate using – your Wi-Fi. We can then begin determining what Wi-Fi solution you most require.
5 Out Of 5 Stars
Bianca E
I've used the team at WiFi Heros several times now and each time they have delivered an excellent service. I initially required wifi to extend to a
5 Out Of 5 Stars
Chris D
Wifiheros were very responsive, efficiently reviewed the property and suggested an installation plan to significantly improve coverage throughout the house. The work was scheduled quickly and
5 Out Of 5 Stars
Bean Citroen
We had several rooms where are broadband signal disappeared. I found WiFi Heros and they were like magic. Firstly they explained the problem, then gave me
5 Out Of 5 Stars
stu jackson
I had an urgent job I needed help with ... to get WiFi in my cabin at the bottom of my garden. The mobile signal wouldn't
Our WiFi Solutions
Once we have established your WiFi needs, we can select from the following services to put together a Wi-Fi solution that ticks all of the relevant boxes.
North London Wi-Fi Access Points Installation
Picture the scene: you pick up your phone and start Googling on it. You then keep Googling on it as you wander from one room to another, only to find that... well, the Wi-Fi signal suddenly seems a lot weaker, or perhaps even has disappeared altogether.
Any part of your North London property where this happens would be known as a "black spot" or "dead zone". Fortunately, you don't need to just put up with this discrepancy, as we could always plant a Wi-Fi access point in any problem area like this.
A Wi-Fi access point should not be confused with a Wi-Fi range extender, which wouldn't be nearly as effective. A Wi-Fi access point is a unit that would be connected via Ethernet cable to your router and provide a Wi-Fi signal just a strong as what the router can produce.
Using an extender would be a much more trial-and-error affair, as it could struggle to extend your Wi-Fi router's signal very far at all. Our Wi-Fi services also include installing mesh systems – a great way to ensure Wi-Fi connectivity stays strong in all rooms of the property.
What Our Customers Say About Us
Wifi Heros Is Rated
5/5 on Trustpilot
Great job connecting Wi-Fi to my garden room by installing an access point. Great work ethics, Jermaine was courteous, neat and worked fast to have everything setup! Thanks

Davies Eruteya
Great professional workmanship to install network cabling in a tricky spot. Much appreciated

Mr Danie Van Der Spuy
Fantastic experience with Matt at Wi-fi heros. Excellent communication and workmanship. Very happy with the results. Would happily recommend.

Andy
Excellent service. Wifi in garden now working perfectly. Thanks so much.

Ann
Matt was great, on time and completed the job perfectly. Just what we wanted, no fuss and internet down the end of the garden. Highly recommend.

Harriette
I'm glad I found WiFI Heroes. Samuel explained my options. I looked at other providers and found one cheaper but WiFiHeroes guarantee their work so I

Stevie
WiFI Heros were absolutely superb from start to finish. From the first call with Samuel my options and advice was very clearly explained. The booking and

Paul Brunton
Matt was very fast and efficient as well as neat and tidy. The whole installation was very smooth and Matt explained everything and answered any questions

jo
Very happy with service overall - purchasing easy but was Matt the fitters approach and effort that drives the five star rating. Few challenges when on

James Smith
Knowledgeable advisors . Very quick response times ,excellent advise and would recommend and use again.

MaxLondonCat May
Just had Steven come to an install in E10. Friendly, informative, adaptive to any issues that came up. All this plus obvious expertise. Would book again

JP
Awesome service to fix an existing network problem. Ash was punctual, courteous and did a great job.

gareth walters
Trust Pilot need to make a sixth star… the whole team were great. Samuel prompt on the communications as was Lorelie who was very friendly even

Tom Ainscough
Amazing service. Very speedy to book the service in. I had WiFi cabling installed from my house to my garden office. It was a great price,

Hanna B
We had lived with Wi-Fi issues for many years, and I guess had become accustomed to the frustration. However, the kids were continually moaning and this

Stuart Baker
Ash was fabulous and service has been spot on! Highly recommend John

Gray Ellison
Simply excellent. Reliable, honest, knowledgeable. I recommend without any hesitation.

Patricia Marchand
Amazing service they are our heroes

Viv Slattery
Steven from WiFiHeros was absolutely brilliant. Excellent customer service and professionalism. He not only installed WiFi in the garden office, but he took the time to

Lee
Our WiFi Partners
Our partnerships with these big-name companies in the WiFi space help to ensure our installers, repairers and engineers can source what your WiFi network needs as and when it needs it.
UBIQUITI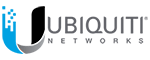 Cisco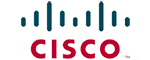 DrayTek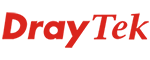 Rukas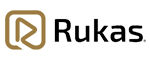 Some Of Recent Access Points Installation
North London WiFi Installation FAQs
Can you provide Wi-Fi services in my particular part of North London?
Quite simply, yes – as, though North London is not a formally-defined area, our Wi-Fi services are available in absolutely any part of the UK capital. It naturally follows, then, that we can work all over North London – no matter how it is geographically defined within Greater London.
The various areas where we can carry out Wi-Fi work include:
Stoke Newington
Hendon
FInchley
Golders Green
Hampstead
Highgate
To ask us any further questions about our geographic coverage, please contact our Wi-Fi specialists.
Why does my Wi-Fi signal's strength fluctuate throughout my North London building?
One simple reason could be that you sometimes drift a little too far from the router, as this little piece of hardware could be where all of your particular Wi-Fi network's coverage comes from.
However, there might be other factors at play – such as physical obstructions coming between you and the router in some places, resulting in a momentarily weakened signal as you pass through these particular areas of your property.
In each of these areas, we might be able to install a wireless access point (WAP) to wipe out the dead zone.
Why doesn't my current Wi-Fi work as well when I'm outside?
It's easy to mistakenly assume that your router's Wi-Fi signal would be broad enough to reach all outdoor parts of your North London property – such as a garden if that property is a home.
When you do wander into some of those outdoor areas, though, you could struggle to do heavy-duty stuff over that Wi-Fi, like streaming high-definition video content. Again, physical obstructions could be to blame – as could your router's positioning.
Fortunately, the WAPs we offer include waterproof units, allowing you to eliminate Wi-Fi black spots even outside.
Why does it take longer to load webpages when my kids are online gaming?
One possible – and likely – reason why is that whatever machines your kids are using to play online games are connecting to the internet via Wi-Fi. Unfortunately, many online games consume an awful lot of bandwidth, potentially putting the usual zippiness of your web-surfing at risk.
If you are currently limited to a single-band router, take heart that the Wi-Fi upgrades we offer include upgrading such routers to dual-band, which would let you free up precious bandwidth.
What is a Wi-Fi mesh system?
We mentioned mesh systems a little earlier, but what actually are they? Each Wi-Fi mesh network isn't just one router; it's a main router wirelessly connected to numerous nodes affixed around the property. Consequently, this property is blanketed in strong Wi-Fi coverage.
The router and nodes collectively act as one wireless network. Hence, you don't have to manually re-authenticate just to switch to a different access point; instead, you can be automatically switched between nodes depending on which of them is physically nearest to you.
Could you provide my North London business with Wi-Fi I could then offer to my customers?
Yes – this is possible with our guest Wi-Fi service. Once we've implemented this Wi-Fi at your premises, such as a retail store or eatery, you can offer your customers free access to that Wi-Fi. In doing so, you would have valuable opportunities to:
Find out more about your customers
Promote your brand more widely
Advertise special offers for your customers to choose from
For many businesses, offering free Wi-Fi is practically essential rather than just "a good idea" – as many competing companies could already be offering the same.