Guest WiFi Solutions
Offer Free WiFi to Your Company's Customers
A Robust and Comprehensive Solution
Fast, Smooth and Easily Accessible WiFi
Collect Insights into Customer Behaviour
Increase Brand Exposure
Offer Special Offers to Your Customers
Guest Wifi Solutions London
You probably can't remember the last time you visited a hotel, restaurant or bar that didn't offer free WiFi for you, the everyday guest or customer. That sheds light on why, if you run a retail or hospitality business, you need to offer free WiFi likewise.
However, don't make the mistake of simply setting up a basic domestic WiFi router. That can leave your WiFi cumbersome for your customers to use, not to mention perilously insecure. With a modern, dedicated solution in guest WiFi, you can significantly enhance the customer experience.
Don't leave your guests suffering with technical problems or having to ask for a password when they attempt to use your free WiFi. Instead, arrange for us to implement a guest WiFi solution that serves you just as well as it does the customer.
5 Out Of 5 Stars
Bianca E
I've used the team at WiFi Heros several times now and each time they have delivered an excellent service. I initially required wifi to extend to a
5 Out Of 5 Stars
Chris D
Wifiheros were very responsive, efficiently reviewed the property and suggested an installation plan to significantly improve coverage throughout the house. The work was scheduled quickly and
5 Out Of 5 Stars
Bean Citroen
We had several rooms where are broadband signal disappeared. I found WiFi Heros and they were like magic. Firstly they explained the problem, then gave me
5 Out Of 5 Stars
David Howell
Amazing Company who came out and after the network report they proposed and implemented their solutions which we as a family should have done years ago.
How Our WiFi Service Works
Specify Your Wi-Fi Needs
There's no one-size-fits-all Wi-Fi solution, but we can closely heed your needs to make sure we provide a wireless solution that meets them.
Book Your Network Report
We will provide you with a written report detailing any problems we have found when inspecting your Wi-Fi system – and what we can do about those issues.
We Will Fix Your Wi-Fi
The most suitable remedy could be anything from a simple repair or upgrade to a complete installation – but, whatever it is, we will undertake it on your approval.
What Our Customers Say About Us
Wifi Heros Is Rated
5/5 on Trustpilot
Just had Steven come to an install in E10. Friendly, informative, adaptive to any issues that came up. All this plus obvious expertise. Would book again

JP
Awesome service to fix an existing network problem. Ash was punctual, courteous and did a great job.

gareth walters
Trust Pilot need to make a sixth star… the whole team were great. Samuel prompt on the communications as was Lorelie who was very friendly even

Tom Ainscough
Amazing service. Very speedy to book the service in. I had WiFi cabling installed from my house to my garden office. It was a great price,

Hanna B
We had lived with Wi-Fi issues for many years, and I guess had become accustomed to the frustration. However, the kids were continually moaning and this

Stuart Baker
Ash was fabulous and service has been spot on! Highly recommend John

Gray Ellison
Simply excellent. Reliable, honest, knowledgeable. I recommend without any hesitation.

Patricia Marchand
Amazing service they are our heroes

Viv Slattery
Steven from WiFiHeros was absolutely brilliant. Excellent customer service and professionalism. He not only installed WiFi in the garden office, but he took the time to

Lee
This company does what it says on the tin! Service is fast, efficient and courteous. Barry did the initial call-out and quickly identified what I needed.

Mark Cotton
Oneil is extremely thorough, experienced and efficient, and went the extra mile to produce an excellent result. Many thanks.

Dominic Colchester
The Wifi Heros team were in excellent communication, demonstrated flexibility and installed a high quality product with minimum fuss or disruption. Very pleased with the result.

MCCX Limited
Matt from WiFi Heros (supported by Kevin) did a fantastic job making sure that we now have superb Wi-Fi across the whole house. His work was

MarkT
Matt communicated well before arrival and understood what we required straight away. He matched wiring to decor colours and I had no Wifi drop during the

Rebecca F
Superb installation by Matt! Swift and a great result connecting the fourth floor with my garage on the Ground Floor! Many thanks- I will certainly recommend

Suzanne Rayner
Wifi heros is a one stop solution to all your internet needs. I had serious problems with internet coverage around my home. I tried so many

Nnenna Owoghiri
Seriously amazing company and end finish was super tidy. Took 18months to solve this problem and Wifiheros nailed it within 14days. £2400 well spent and team

Anthony Winter
The outcome expected is not documented, rather a quote for parts and labour which leaves room for confusion. I have 2 access points and a

Joanna Smith
Great Service. Suggestions to stabilise Wi-Fi worked very well and installation team did a thorough job. Clever solutions and toddy cables- good job by Oneil and

Paul Gough
Guest Star: Make a Positive Impression
That's the impression you want to leave on customers who use your guest WiFi solution to compare products, check the news or perhaps even post a cheeky Facebook snap to show where they are. Therefore, you want that WiFi to be fast, smooth and super-functional.
The guest WiFi solutions we offer meet all of these criteria while also letting you easily garner a range of analytical insights about your customers. You can learn how many customers visit and how often, as well as how much time they spend on your premises. 
We also allow you to customise your guest network, such as by adding a splash screen resplendent in your company's branding. The guest WiFi will require little, if any, extra hardware but stay segmented from the rest of your enterprise WiFi solution to help protect its security.
Our WiFi Partners
Our partnerships with these big-name companies in the WiFi space help to ensure our installers, repairers and engineers can source what your WiFi network needs as and when it needs it.
UBIQUITI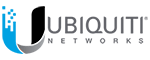 Cisco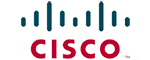 DrayTek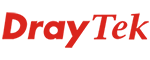 Rukas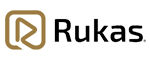 GUEST WiFi FAQ'S
Want to ask us a question? Be our guest! First, though, see if your question is included in the list of frequently asked questions below...
How can I use guest WiFi to provide personalised incentives?
You could enable your customers to use that WiFi for comparing products and prices. This could let you apply discounts and recommendations automatically as the customer selects products. 
What data about my users would I be able to collect through the guest WiFi?
This data you amass can let you see the percentage splits in age and gender as well as how many customers use the guest WiFi and are currently online.
How will you keep my company's private data inaccessible to guests?
We will partition your existing enterprise network so that, while guests can use your internet, they won't be able to access any of that private data.
Where can I see the data?
You will be able to see this data on an intuitive, easy-to-access and easy-to-read dashboard that can also be customised using drop-and-drop functionality.
What should I do if my current guest WiFi solution is slow?
In this case, you can book a detailed Network Report that lets you know what, from closely studying your wireless network, we have found is wrong with it.
When should I consider replacing my Guest WiFi solution with one from WiFi Heroes?
If your current guest WiFi solution is slow or suffers intermittent coverage, contact us to see how we could upgrade that Wi-Fi, whether in whole or in part.
How could my business suffer if I leave my guest WiFi solution in this condition?
If your guest WiFi solution suffers from the previously mentioned problems, it will translate into a poor user experience that could adversely affect your firm's reputation and, thus, revenue.
How can I collect this data?
You can do this by requiring customers to self-register to use the guest WiFi service. You can still collect data even from customers who use their existing social media accounts to register.