Wi-Fi Installers in Notting Hill
Same Day Response & Service
Available For Domestic & Commercial Clients
We Improve Your Wi-Fi Coverage
Money Back Guarantee
Tackle Damaging Wi-Fi Gaps
Friendly and Reliable Team
Notting Hill WiFi Access Points Installers
The London area of Notting Hill is known for boasting many luxury homes and businesses, all of which could consistently benefit from reliable Wi-Fi. If you live or work in this particular part of London, you too could start taking advantage of our quality installations today.
There are many reasons why you might consider enlisting the help of professional Wi-Fi engineers like ours. Does your network keep slowing down during important moments? Are you a victim of consistent, annoying buffering?  Whether it's a Wi-Fi upgrade or full-scale replacement, we can help.
What if your Wi-Fi works perfectly fine except that the strength of its connection gets noticeably choppier in certain parts of the building? This isn't ideal for homes and workplaces alike, which is why you could ask us to place a wireless access point (WAP) wherever a Wi-Fi blind spot persists.   
We are proud of the expert team we have here at WiFiHeros, and we're confident that there isn't a technical issue that isn't within our reach. Not only will you get a knowledgeable, friendly engineer, but you'll also get one with genuine passion for the service they're delivering to you.
5 Out Of 5 Stars
Bianca E
I've used the team at WiFi Heros several times now and each time they have delivered an excellent service. I initially required wifi to extend to a
5 Out Of 5 Stars
Chris D
Wifiheros were very responsive, efficiently reviewed the property and suggested an installation plan to significantly improve coverage throughout the house. The work was scheduled quickly and
5 Out Of 5 Stars
Bean Citroen
We had several rooms where are broadband signal disappeared. I found WiFi Heros and they were like magic. Firstly they explained the problem, then gave me
5 Out Of 5 Stars
stu jackson
I had an urgent job I needed help with ... to get WiFi in my cabin at the bottom of my garden. The mobile signal wouldn't
Our WiFi Solutions
Once we have established your WiFi needs, we can select from the following services to put together a Wi-Fi solution that ticks all of the relevant boxes.
WiFi Installation Company InNotting Hill
We are more than aware that Notting Hill is very much an affluent area where both businesses and households appreciate the finer things in life. That's why, at WiFiHeros, we're entirely devoted to ensuring that this extends to your WiFi connectivity.
No matter where exactly you reside in this stunning district, we will arrive promptly to carry out your Wi-Fi installation. There is nothing we won't do for our customers, and we can talk you through all necessary steps if that is what you wish for.  
First, we will begin with our award winning network report to determine what you really need in a Wi-Fi infrastructure, before recommending the Wi-Fi solution that we believe would best meet your practical needs. We know that no two requirements are the same, which is why we won't treat your needs as such.
Our mission is to provide you with an exceptional service and brilliant coverage, right across Notting Hill. If that's not enough to satisfy you, you might also like to know that we're constantly looking ahead to the future as we know technology never stands still. We're always one step ahead.
What Our Customers Say About Us
Wifi Heros Is Rated
5/5 on Trustpilot
Great job connecting Wi-Fi to my garden room by installing an access point. Great work ethics, Jermaine was courteous, neat and worked fast to have everything setup! Thanks

Davies Eruteya
Great professional workmanship to install network cabling in a tricky spot. Much appreciated

Mr Danie Van Der Spuy
Fantastic experience with Matt at Wi-fi heros. Excellent communication and workmanship. Very happy with the results. Would happily recommend.

Andy
Excellent service. Wifi in garden now working perfectly. Thanks so much.

Ann
Matt was great, on time and completed the job perfectly. Just what we wanted, no fuss and internet down the end of the garden. Highly recommend.

Harriette
I'm glad I found WiFI Heroes. Samuel explained my options. I looked at other providers and found one cheaper but WiFiHeroes guarantee their work so I

Stevie
WiFI Heros were absolutely superb from start to finish. From the first call with Samuel my options and advice was very clearly explained. The booking and

Paul Brunton
Matt was very fast and efficient as well as neat and tidy. The whole installation was very smooth and Matt explained everything and answered any questions

jo
Very happy with service overall - purchasing easy but was Matt the fitters approach and effort that drives the five star rating. Few challenges when on

James Smith
Knowledgeable advisors . Very quick response times ,excellent advise and would recommend and use again.

MaxLondonCat May
Just had Steven come to an install in E10. Friendly, informative, adaptive to any issues that came up. All this plus obvious expertise. Would book again

JP
Awesome service to fix an existing network problem. Ash was punctual, courteous and did a great job.

gareth walters
Trust Pilot need to make a sixth star… the whole team were great. Samuel prompt on the communications as was Lorelie who was very friendly even

Tom Ainscough
Amazing service. Very speedy to book the service in. I had WiFi cabling installed from my house to my garden office. It was a great price,

Hanna B
We had lived with Wi-Fi issues for many years, and I guess had become accustomed to the frustration. However, the kids were continually moaning and this

Stuart Baker
Ash was fabulous and service has been spot on! Highly recommend John

Gray Ellison
Simply excellent. Reliable, honest, knowledgeable. I recommend without any hesitation.

Patricia Marchand
Amazing service they are our heroes

Viv Slattery
Steven from WiFiHeros was absolutely brilliant. Excellent customer service and professionalism. He not only installed WiFi in the garden office, but he took the time to

Lee
Our WiFi Partners
Our partnerships with these big-name companies in the WiFi space help to ensure our installers, repairers and engineers can source what your WiFi network needs as and when it needs it.
UBIQUITI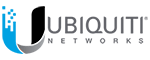 Cisco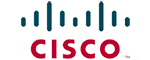 DrayTek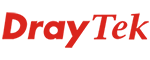 Rukas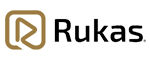 Some Of Recent Access Points Installation
Notting Hill WiFi Installation FAQs
What is included in your WiFi Network Report Survey?
Our survey will help us establish where your true Wi-Fi requirements lie. Because we understand that no two requirements are the same – and because we tailor our Wi-Fi solutions to each individual customer - we will complete the following tasks to help us understand your needs:
Diagnose any Wi-Fi network issues affecting the property
Complete special tests to detect any Wi-Fi black spots
Administer mini repairs where possible and required
From there, we will be best placed to advise on the next best steps for your requirements.
What is a mesh Wi-Fi network?
We don't blame you for asking! This is what we're here for. A mesh Wi-Fi network refers to a system where multiple devices – a main router and numerous nodes – together act as just one Wi-Fi network, allowing you to benefit from broad Wi-Fi coverage. 
How does a mesh system differ to a traditional Wi-Fi network?
With a traditional Wi-Fi network, just one device – the router – would be responsible for all of your Wi-Fi coverage. Therefore, the further the physical distance you are from the router, the weaker the Wi-Fi signal you would be able to receive.
With a mesh network, however, each of the access points – including the main mesh router as well as all of the nodes – would be able to produce its own Wi-Fi signal. Therefore, you will never be far from an access point – and, thus, a strong signal.
Could I offer free Wi-Fi to my customers here in Notting Hill?
We're delighted to say that the answer is... yes! Our guest Wi-Fi service means that we can implement Wi-Fi that your customers can take advantage of when they visit your business. This is particularly useful for restaurants, bars, salons, and shops.
By offering free Wi-Fi to your customers, you will be able to:
Offer free, quality Wi-Fi to your customers
Enhance your brand's reputation in the area
Learn more about how your customers behave
Provide incentives to give your customers a reason to come back
Where in Notting Hill can you provide your Wi-Fi services?
No matter where you live or work in this particular part of the London, we can visit the home or workplace necessary to carry out the initial site survey that'll help our creation of a Network Report. Once this has been ticked off, we'll later return to your property to carry out the installation.
How do I know if my Wi-Fi setup needs replacing or repairing?
It's completely fine to find yourself confused here. When you contact us to arrange your initial site survey, our expert engineers will be able to determine this with absolute ease. In the meantime, you might notice the following issues:
Your connection is slow or buffers quite often
Your connection completely cuts out for a length of time
It's been a significant length of time since your Wi-Fi was last looked at