Do You Need WiFi In Your Outbuilding?
Enhance Your Home's Wi-Fi Coverage
Same Day Response
Choose From Various Wi-Fi Solutions
Wireless Access Points for Short-Range Coverage
Point-to-Point For Extending Wi-Fi By Over 100m
Get An Easily Customisable Network
Wi-Fi Installation For Your Garden Outbuilding
If you have a garden outbuilding, you might use it for many things – like working from home, following online fitness classes or maybe even just streaming music or films in peace. However, these are all uses for which access to reliable Wi-Fi can be imperative.
Of course, your home probably already has its own Wi-Fi network – but you could find that its signal doesn't quite reach the outbuilding or, if it does, is much weaker than it is in the main building. Fortunately, you can still give your outbuilding its own Wi-Fi access.
Our Wi-Fi experts are skilled in implementing a wide range of online connectivity solutions for garden outbuildings. We could install a point-to-point link, a mesh network or a wireless access point (WAP) to let your outbuilding piggyback off the home's main connection.
Which of these solutions you should choose will be influenced by various factors, including the outbuilding's location and how you intend to use the Wi-Fi. However, don't worry about potentially feeling daunted, as we can talk you through all of the options at a free consultation.
How We Can Improve Your Garden WiFi
Point to Point Installation
Here, one unit mounted to the house transmits a signal to another device attached to the garden building, providing it with Wi-Fi access.
Wireless Mesh Setup
A mesh system installed in your home can include a node pointing out towards your outbuilding, thereby casting Wi-Fi coverage there.
Wired WiFi AP Installation
Using an Ethernet cable, we can connect your router directly to the outbuilding, where the cable will terminate with a Wi-Fi access point.
5 Out Of 5 Stars
Bianca E
I've used the team at WiFi Heros several times now and each time they have delivered an excellent service. I initially required wifi to extend to a
5 Out Of 5 Stars
Chris D
Wifiheros were very responsive, efficiently reviewed the property and suggested an installation plan to significantly improve coverage throughout the house. The work was scheduled quickly and
5 Out Of 5 Stars
Bean Citroen
We had several rooms where are broadband signal disappeared. I found WiFi Heros and they were like magic. Firstly they explained the problem, then gave me
5 Out Of 5 Stars
stu jackson
I had an urgent job I needed help with ... to get WiFi in my cabin at the bottom of my garden. The mobile signal wouldn't
Our Case Studies
Our Case Studies Here are examples of how we have previously helped customers to overcome roadblocks on their WiFi journey.
Some Of Recent Garden WiFi Installations
Outhouse Entertainment Solutions We Install
Automated Lighting
Sound Systems
Sky Q Extension
Apple TV
Secure Office Network
Peleton Setup
Extend Your Garden Wi-Fi For Your Summerhouse
A summerhouse is a great place to sit back and relax – and, contrary to what its name might suggest, you could use it all year round. Key to the beauty of a summerhouse is that you could fit it out to make it feel truly yours.
That can include equipping it with the tech you need to enjoy your beloved hobbies – such as, perhaps, playing online games or listening to music through a smart surround system. These are just two examples of activities for which you could need resilient Wi-Fi.
If your summerhouse is located within a hundred metres of your main house, we could run an Ethernet network cable between the two to allow for a Wi-Fi access point right in the summerhouse itself. This arrangement would provide you with a reliable, high-speed connection.
However, a mesh system would be a good alternative if you can't run a cable across your garden – and a point-to-point Wi-Fi link could be the best choice if your main house and summerhouse are over a hundred metres apart.
What Our Customers Say About Us
Wifi Heros Is Rated
5/5 on Trustpilot
Great job connecting Wi-Fi to my garden room by installing an access point. Great work ethics, Jermaine was courteous, neat and worked fast to have everything setup! Thanks

Davies Eruteya
Great professional workmanship to install network cabling in a tricky spot. Much appreciated

Mr Danie Van Der Spuy
Fantastic experience with Matt at Wi-fi heros. Excellent communication and workmanship. Very happy with the results. Would happily recommend.

Andy
Excellent service. Wifi in garden now working perfectly. Thanks so much.

Ann
Matt was great, on time and completed the job perfectly. Just what we wanted, no fuss and internet down the end of the garden. Highly recommend.

Harriette
I'm glad I found WiFI Heroes. Samuel explained my options. I looked at other providers and found one cheaper but WiFiHeroes guarantee their work so I

Stevie
WiFI Heros were absolutely superb from start to finish. From the first call with Samuel my options and advice was very clearly explained. The booking and

Paul Brunton
Matt was very fast and efficient as well as neat and tidy. The whole installation was very smooth and Matt explained everything and answered any questions

jo
Very happy with service overall - purchasing easy but was Matt the fitters approach and effort that drives the five star rating. Few challenges when on

James Smith
Knowledgeable advisors . Very quick response times ,excellent advise and would recommend and use again.

MaxLondonCat May
Just had Steven come to an install in E10. Friendly, informative, adaptive to any issues that came up. All this plus obvious expertise. Would book again

JP
Awesome service to fix an existing network problem. Ash was punctual, courteous and did a great job.

gareth walters
Trust Pilot need to make a sixth star… the whole team were great. Samuel prompt on the communications as was Lorelie who was very friendly even

Tom Ainscough
Amazing service. Very speedy to book the service in. I had WiFi cabling installed from my house to my garden office. It was a great price,

Hanna B
We had lived with Wi-Fi issues for many years, and I guess had become accustomed to the frustration. However, the kids were continually moaning and this

Stuart Baker
Ash was fabulous and service has been spot on! Highly recommend John

Gray Ellison
Simply excellent. Reliable, honest, knowledgeable. I recommend without any hesitation.

Patricia Marchand
Amazing service they are our heroes

Viv Slattery
Steven from WiFiHeros was absolutely brilliant. Excellent customer service and professionalism. He not only installed WiFi in the garden office, but he took the time to

Lee
Our WiFi Partners
Our partnerships with these big-name companies in the WiFi space help to ensure our installers, repairers and engineers can source what your WiFi network needs as and when it needs it.
UBIQUITI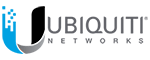 Cisco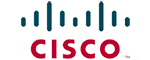 DrayTek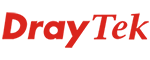 Rukas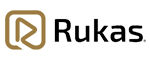 How Our WiFi Service Works
Specify Your Wi-Fi Needs
There's no one-size-fits-all Wi-Fi solution, but we can closely heed your needs to make sure we provide a wireless solution that meets them.
Book Your Network Report
We will provide you with a written report detailing any problems we have found when inspecting your Wi-Fi system – and what we can do about those issues.
We Will Fix Your Wi-Fi
The most suitable remedy could be anything from a simple repair or upgrade to a complete installation – but, whatever it is, we will undertake it on your approval.
Garden WiFi Installation FAQ's
Would a Wi-Fi extender suffice for my garden outbuilding?
The problem with attempting to use a Wi-Fi extender in this situation is the huge amount of trial and error that would be involved.
Theoretically, an extender would enable you to extend your home's existing Wi-Fi coverage just enough to reach your outbuilding. However, in practice, even if you place the extender as close to the outbuilding as possible, it's far from guaranteed that you would get the extra coverage – or at least strong and reliable coverage – you need.
I'm unsure what Wi-Fi solution would be best for me - could you advise?
Of course! We can do that by taking time to learn about your precise requirements – initially via a free consultation and later by undertaking a network report you can book. During the survey, we will take into account various factors – such as…
How far your garden outbuilding is from the main house
The strength of Wi-Fi connectivity your outbuilding requires
How large a budget you have for a new Wi-Fi installation
Ultimately, though, you will always have the final say over what Wi-Fi solution you go with.
Which Wi-Fi solution you offer will provide my outbuilding with the strongest connection?
The answer can be influenced by many different things, as there's no single solution that would be capable of maximising the strength of an outbuilding's online connectivity in every single case.
For example, while a hard-wired solution between your router and the outbuilding would theoretically give it your full broadband speed, the signal could still degrade if it has to travel further than a hundred metres.
A point-to-point Wi-Fi link would manage this kind of distance more easily, but would also need a clear line of sight between the house and outbuilding.
What do you mean by "a clear line of sight"?
The point-to-point system we would provide works through connecting the house's router to a Wi-Fi access point in the outbuilding. A "sender" unit at the house would be pointed towards the outbuilding, where a "receiver" unit would receive the Wi-Fi signal sent by the other unit.
Therefore, you can expect the signal your outbuilding receives to be at its strongest when physical obstructions like trees, foliage and other outbuildings do not impede the signal's transmission. When those obstructions aren't in the way, you have a clear line of sight.
What kinds of outbuilding could you provide with Wi-Fi?
We can get Wi-Fi solutions up and running for a vast range of outbuildings – though which solution we recommend could depend on exactly what type of outbuilding it is. The varieties of garden outbuilding we are able to supply with Wi-Fi connectivity include:
Sheds
Converted barns
Summerhouses
If you have an outbuilding relatively light in construction, such as a wooden shed, you might have more flexibility over which Wi-Fi solution you can choose while still ensuring a strong connection.
If I opt for a hard-wired solution, how could I protect the cabling?
As going for this solution would require network cabling to run between the main building and the outbuilding, there's the obvious question of how you could shield the cabling from potential damage.
If you aren't comfortable with simply leaving the cabling lying above ground, you could dig a trench to bury the wiring. If you do go below ground, you'll need shielded gel-filled Ethernet cabling for protecting the internal wires – but we can provide you with that Ethernet cabling on your request.