Wi-Fi Installers in West London
Same Day Service & Installation
Fast Wi-Fi You Can Rely On
Expert Installers and Engineers
Money Back Guarantee
Support and Technical Advice
5 Star Rated WiFi Company
WiFi Installation Company In West London
Wherever you are in West London, we can assure you that you'll receive nothing but excellent customer service and impeccable Wi-Fi connectivity – for both your home and/or business. WiFiHeros is proud to service such a vibrant and exciting part of London.
It has never been more important to have a reliable WiFi connection that won't let you down in your time of need. We understand and respect this better than the next company, which is why we can guarantee satisfaction from enquiry through to installation.
Perhaps you just want Wi-Fi that can handle your nights of streaming high-definition music or movies, or maybe you need a strong connection as you battle with various work commitments and conference calls? Whatever your needs, we can provide you with Wi-Fi that won't cut out or drop.
Our expert engineers will be more than happy to visit your West London home and workplace to assist you with the ultimate WiFi Installation. First, we can start by putting together a Network Report on the current state of your Wi-Fi – and then come back later to install a whole new, quality solution.
5 Out Of 5 Stars
Bianca E
I've used the team at WiFi Heros several times now and each time they have delivered an excellent service. I initially required wifi to extend to a
5 Out Of 5 Stars
Chris D
Wifiheros were very responsive, efficiently reviewed the property and suggested an installation plan to significantly improve coverage throughout the house. The work was scheduled quickly and
5 Out Of 5 Stars
Bean Citroen
We had several rooms where are broadband signal disappeared. I found WiFi Heros and they were like magic. Firstly they explained the problem, then gave me
5 Out Of 5 Stars
stu jackson
I had an urgent job I needed help with ... to get WiFi in my cabin at the bottom of my garden. The mobile signal wouldn't
Our WiFi Solutions
Once we have established your WiFi needs, we can select from the following services to put together a Wi-Fi solution that ticks all of the relevant boxes.
West London WiFi Installers
There are various tell-tale signs that your property – such as your West London home or workplace - - needs a new Wi-Fi solution, but whether you know what form that solution should take is another matter. If ever you're unsure, don't panic! Our WiFi installers are on hand to assist.
We are proud to boast a team of expert engineers and tech enthusiasts who understand the importance of high quality WiFi performance. We don't settle for 'fine'. Not only do we care about delivering a great technical performance, but also great customer service.
When we arrive at your property, we won't confuse you with technical jargon and meaningless explanations – our first priority is ensuring you get the WiFi installation that's right for you and your needs. If you have any questions along the way, just ask.
Here at WiFiHeros, we understand the importance of good preparation and planning, too. Before we make any kind of move on your property, we will ensure that we've thoroughly inspected your current WiFi setup to determine the best (and most affordable) solution.
What Our Customers Say About Us
Wifi Heros Is Rated
5/5 on Trustpilot
Great job connecting Wi-Fi to my garden room by installing an access point. Great work ethics, Jermaine was courteous, neat and worked fast to have everything setup! Thanks

Davies Eruteya
Great professional workmanship to install network cabling in a tricky spot. Much appreciated

Mr Danie Van Der Spuy
Fantastic experience with Matt at Wi-fi heros. Excellent communication and workmanship. Very happy with the results. Would happily recommend.

Andy
Excellent service. Wifi in garden now working perfectly. Thanks so much.

Ann
Matt was great, on time and completed the job perfectly. Just what we wanted, no fuss and internet down the end of the garden. Highly recommend.

Harriette
I'm glad I found WiFI Heroes. Samuel explained my options. I looked at other providers and found one cheaper but WiFiHeroes guarantee their work so I

Stevie
WiFI Heros were absolutely superb from start to finish. From the first call with Samuel my options and advice was very clearly explained. The booking and

Paul Brunton
Matt was very fast and efficient as well as neat and tidy. The whole installation was very smooth and Matt explained everything and answered any questions

jo
Very happy with service overall - purchasing easy but was Matt the fitters approach and effort that drives the five star rating. Few challenges when on

James Smith
Knowledgeable advisors . Very quick response times ,excellent advise and would recommend and use again.

MaxLondonCat May
Just had Steven come to an install in E10. Friendly, informative, adaptive to any issues that came up. All this plus obvious expertise. Would book again

JP
Awesome service to fix an existing network problem. Ash was punctual, courteous and did a great job.

gareth walters
Trust Pilot need to make a sixth star… the whole team were great. Samuel prompt on the communications as was Lorelie who was very friendly even

Tom Ainscough
Amazing service. Very speedy to book the service in. I had WiFi cabling installed from my house to my garden office. It was a great price,

Hanna B
We had lived with Wi-Fi issues for many years, and I guess had become accustomed to the frustration. However, the kids were continually moaning and this

Stuart Baker
Ash was fabulous and service has been spot on! Highly recommend John

Gray Ellison
Simply excellent. Reliable, honest, knowledgeable. I recommend without any hesitation.

Patricia Marchand
Amazing service they are our heroes

Viv Slattery
Steven from WiFiHeros was absolutely brilliant. Excellent customer service and professionalism. He not only installed WiFi in the garden office, but he took the time to

Lee
Our WiFi Partners
Our partnerships with these big-name companies in the WiFi space help to ensure our installers, repairers and engineers can source what your WiFi network needs as and when it needs it.
UBIQUITI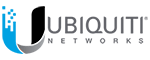 Cisco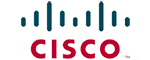 DrayTek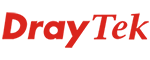 Rukas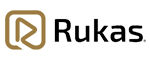 Some Of Recent Access Points Installation
West London WiFi Installation FAQs
Which areas within West London do you cover?
We know that West London is a large area, and we can say with confidence that we will attend properties right across the sub-region.  If you'd like to find out more, just enquire today and we'll firstly hold a free video- or telephone-based consultation with you.
When might I need a new Wi-Fi solution?
Though it's hard to firmly say without knowing your individual requirements, it's likely that you'll notice a new Wi-Fi solution might be on the cards if your connection consistently drops in speed or cuts out altogether.
Does fast Wi-Fi really matter?
In today's technology-driven world, fast Wi-Fi is more important than ever before. You might know this better than anyone else if you frequently:
Work from home
Play video games or stream high-definition movies
Follow various fitness videos
Speak with friends, families or colleagues via video chat
If you find that your current Wi-Fi connectivity is stopping you from doing the above – or anything else – with ease, we would urge you to contact our Wi-Fi specialists.
Is it normal to struggle with my Wi-Fi connectivity when I'm outside?
To answer this effectively, we'd first like to know your specific setup and the issues that you're facing. More than likely, we'd suggest we install a wireless access point outside. We will be careful to choose a waterproof unit that can withstand the unpredictable weather.
How long would it take you to install a mesh Wi-Fi network in my home?
A mesh Wi-Fi network can be a great solution for casting Wi-Fi coverage right across your property, ensuring that you are never without strong Wi-Fi regardless of whether you're in the dining room, upstairs bathroom, or in the garden. Due to our experience, we could install it in its entirety in potentially as short as 90 minutes.