WiFi System Design
Seamlessly Executed WiFi Designs
WiFi for Homes, Businesses and Organisations
All of Your WiFi Needs Met
Detailed WiFi Surveys
Indoor and Outdoor WiFi Designs
Future-proof WiFi Solutions
What WiFi Design Do You Need?
Our WiFi engineers will find out by visiting your property – whether it's your home, your workplace or, indeed, your anything else – and carrying out a detailed WiFi survey, which will take into account such factors as your property's location and building structure.
Naturally, we will also consider how you will be using your WiFi and with how many people. Even if you like to take your WiFi connectivity outside, such as to your deckchair or shed, our WiFi surveyors – and, ultimately, designers – can follow.
We will then, with your help and at your property, design you a WiFi network tailored to satisfy all of your requirements. By putting together this design at the property itself, we can figure out how the finished WiFi solution will be able to work around its quirks.
5 Out Of 5 Stars
Bianca E
I've used the team at WiFi Heros several times now and each time they have delivered an excellent service. I initially required wifi to extend to a
5 Out Of 5 Stars
Chris D
Wifiheros were very responsive, efficiently reviewed the property and suggested an installation plan to significantly improve coverage throughout the house. The work was scheduled quickly and
5 Out Of 5 Stars
Bean Citroen
We had several rooms where are broadband signal disappeared. I found WiFi Heros and they were like magic. Firstly they explained the problem, then gave me
How Our WiFi Service Works
Specify Your Wi-Fi Needs
There's no one-size-fits-all Wi-Fi solution, but we can closely heed your needs to make sure we provide a wireless solution that meets them.
Book Your Network Report
We will provide you with a written report detailing any problems we have found when inspecting your Wi-Fi system – and what we can do about those issues.
We Will Fix Your Wi-Fi
The most suitable remedy could be anything from a simple repair or upgrade to a complete installation – but, whatever it is, we will undertake it on your approval.
What Our Customers Say About Us
Wifi Heros Is Rated
5/5 on Trustpilot
Steven from WiFi Heros fitted a new wired access point in my house to improve the WiFi connectivity. The service was excellent. He was friendly, professional,

Andrew H
We've historically had poor WiFi connectivity in our house with a number of mesh systems which we've tried over the years. WiFi Heroes installed a number

NotASnark
Really happy with the service, from making an enquiry to having the work undertaken and completed was under a week. Clear on the pricing and ensured

Nicholas
Wifi heros provided a good service from start to finish. The installation engineer Stephen was very helpful in setting up my garden office system giving me

David
I was extremely pleased with the very professional and efficient service by Matt.

Eleonora Ford
Good response time, I just wanted the problem solved. I had used EERO for my outhouse but was only getting 30/40 MB, Guys installed Wifi Access

numan majeed
Very professional service from first enquiry with Samuel, assessment and solutions by Barry, and installation by Matt. If you need your Wi-Fi problems sorted, use Wi-Fi

Andy P
I had various issues with my Wifi. I was charged over £200 for them coming to visit and then they didn't address my main concerns. Then

David Cooke
Sorted things very quickly!

Jess Agnew-Blais
Very professional, high quality work, kept us in the loop as it progressed. Internet works great. We're very happy.

Hu
Wifiheros were quick to respond and Matt did a brilliant job sorting out wifi to our outhouse.

K D
Really happy with our new wifi network and the installing engineers were good dudes. Everything very neat and tidy. Not cheap but you get what you

David von Dadelszen
Steven from WiFi Heros got our WiFi troubles solved efficiently and effectively. He knew his stuff, took the time to help me understand it too, and

Elizabeth
Ash from WiFi Heros was bang on time for the installation; super freindly; offered lots of installation options for the asthetics around the property; and completed

Mark Gatty Saunt
Great experience from some serious Wi-Fi professionals. I needed the Wi-Fi connecting to our garden cabin, Matt was very knowledgeable, and the job was done in

Greg Crosby
Really pleased with the installation from Wi-Fi hero's. Matt was very knowledgeable and professional and left everything in good order and the Wi-Fi now works perfectly.

Michele
Great job connecting Wi-Fi to my garden room by installing an access point. Great work ethics, Jermaine was courteous, neat and worked fast to have everything setup! Thanks

Davies Eruteya
Great professional workmanship to install network cabling in a tricky spot. Much appreciated

Mr Danie Van Der Spuy
Fantastic experience with Matt at Wi-fi heros. Excellent communication and workmanship. Very happy with the results. Would happily recommend.

Andy
Excellent service. Wifi in garden now working perfectly. Thanks so much.

Ann
What Will We Discuss at the Wifi Design Meeting?
A lot of thought goes into our WiFi network designs – and that's why we will chat with you about various aspects set to shape the design in your case. We need to know, for example, how much WiFi coverage and what critical applications your business requires.  
Once we have ascertained your needs, we can recommend the hardware best for meeting them. The strong relationships and partnerships we have forged with leading manufacturers mean we can easily source the WiFi hardware your business needs as and when it needs it.
It's only once we've finished consulting with you that we will work on the WiFi design itself. That design, in turn, will be your project's "blueprints" – so, kind of like the Death Star plans, except that the Rebel Alliance doesn't need to steal them.
Our WiFi Partners
Our partnerships with these big-name companies in the WiFi space help to ensure our installers, repairers and engineers can source what your WiFi network needs as and when it needs it.
UBIQUITI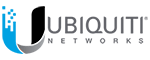 Cisco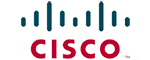 DrayTek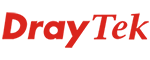 Rukas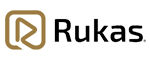 WiFi System Design FAQ's
"What is WiFi system design anyway," Howard Jones probably never sang. He – and you – might have wanted to ask these questions, though...
What is a "LAN"?
You might hear "LAN" crop up in discussions with us. It refers to a range of devices interconnected in the same physical location, like a building, office or home.
So, is "LAN" a type of WiFi network?
It can be – though, when referring specifically to a wireless LAN, you should really use the term "WLAN". In any case, "LAN" stands for "local area network".
When might you discuss "LAN" with me, then?
That would happen at the Wi-Fi design consultation stage, as we need to make sure the WiFi design we provide can help filter LAN traffic and prevent broadcast traffic.
Why else do your WiFi designers need to take LAN matters into account?
With information about those matters at hand, our WiFi designers can more easily allocate resources in a way that leaves a safe, clean and fast configuration.
What is a "PAN"?
No, it's not quite for making omelettes – it stands for "private area network" and refers to a network using private IP address space, which itself is often used in homes and offices.
Do "LAN" and "PAN" essentially refer to the same thing?
No, not quite – though there can be some overlap, as private IP addresses are commonly used for enterprise local area networks (LANs) in certain circumstances.
What is a VPN?
This is a virtual private network – a private network that allows you to use a public internet connection but still hide your IP (Internet protocol) address to protect your privacy and anonymity.
How long can I keep using the WiFi design you provide?
This can depend strongly on how soon your WiFi needs change, but we can advise you on how long your chosen wireless network should last before you should upgrade that WiFi.