Wi-Fi Installers in Primrose Hill
Over 25 Years Experience
Bespoke solutions for Your Wi-Fi Coverage
Expert, Reliable Installations
Speed Up Your Online Connectivity
Money Back Guarantee
Friendly, Knowledgeable Team
Primrose Hill WiFi Installation Company
If you're lucky enough to live or work in the beautiful district that is Primrose Hill, you've probably discovered a fair few things that you enjoy about doing so. Well, we're about to deliver another one in the form of an experienced, professional Wi-Fi installation team. 
What do we mean by that? Well, households and workforces can tap into the range of Wi-Fi solutions we offer – and we can provide these to the kind of high-end specification that represents the area itself. If you enjoy the finer things in life, this should extend to your Wi-Fi connectivity.
You shouldn't allow just 'any' company to interfere with your setup, as doing so could lead to a multitude of complex (and expensive!) long-term issues. Instead, choose a company that has a genuine passion for high-performing W-iFi, and one that has the experience to match. Choose WiFiHeros.
So, whether you have moved into one of Primrose Hill's many enviable homes or you have the privilege of working in the district, we can install Wi-Fi technology tailored to meet your specific needs. Everyone deserves reliability and assurance, and we can give you that.
5 Out Of 5 Stars
Bianca E
I've used the team at WiFi Heros several times now and each time they have delivered an excellent service. I initially required wifi to extend to a
5 Out Of 5 Stars
Chris D
Wifiheros were very responsive, efficiently reviewed the property and suggested an installation plan to significantly improve coverage throughout the house. The work was scheduled quickly and
5 Out Of 5 Stars
Bean Citroen
We had several rooms where are broadband signal disappeared. I found WiFi Heros and they were like magic. Firstly they explained the problem, then gave me
5 Out Of 5 Stars
stu jackson
I had an urgent job I needed help with ... to get WiFi in my cabin at the bottom of my garden. The mobile signal wouldn't
Our WiFi Solutions
Once we have established your WiFi needs, we can select from the following services to put together a Wi-Fi solution that ticks all of the relevant boxes.
Ubiquiti WiFi Solutions In Primrose Hill
While we're more than confident that you will be pleased with the service that we carry out for you, we know that we can't satisfy your requirements until we know what they are first. That's why, whenever someone gets in touch with us for help, we ask them to book a free telephone consultation.
What you tell us at this consultation will provide us with an outline of what you want from a Wi-Fi service. Our team of expert W-iFi engineers understand that no two properties are the same, and that no two requirements are the same.
Your Wi-Fi installation will be completely bespoke to your Primrose Hill property – whether that's domestic or commercial – and we promise that you'll begin benefiting straight away. To help us get started, please go ahead and book a Network Report.
The inspection itself will occur at your Primrose Hill property at a time that suits you. We are very proud of the reputation we have built up with our customers over the years, and we largely put this down to our dedication to learning what our customers want.
What Our Customers Say About Us
Wifi Heros Is Rated
5/5 on Trustpilot
Great job connecting Wi-Fi to my garden room by installing an access point. Great work ethics, Jermaine was courteous, neat and worked fast to have everything setup! Thanks

Davies Eruteya
Great professional workmanship to install network cabling in a tricky spot. Much appreciated

Mr Danie Van Der Spuy
Fantastic experience with Matt at Wi-fi heros. Excellent communication and workmanship. Very happy with the results. Would happily recommend.

Andy
Excellent service. Wifi in garden now working perfectly. Thanks so much.

Ann
Matt was great, on time and completed the job perfectly. Just what we wanted, no fuss and internet down the end of the garden. Highly recommend.

Harriette
I'm glad I found WiFI Heroes. Samuel explained my options. I looked at other providers and found one cheaper but WiFiHeroes guarantee their work so I

Stevie
WiFI Heros were absolutely superb from start to finish. From the first call with Samuel my options and advice was very clearly explained. The booking and

Paul Brunton
Matt was very fast and efficient as well as neat and tidy. The whole installation was very smooth and Matt explained everything and answered any questions

jo
Very happy with service overall - purchasing easy but was Matt the fitters approach and effort that drives the five star rating. Few challenges when on

James Smith
Knowledgeable advisors . Very quick response times ,excellent advise and would recommend and use again.

MaxLondonCat May
Just had Steven come to an install in E10. Friendly, informative, adaptive to any issues that came up. All this plus obvious expertise. Would book again

JP
Awesome service to fix an existing network problem. Ash was punctual, courteous and did a great job.

gareth walters
Trust Pilot need to make a sixth star… the whole team were great. Samuel prompt on the communications as was Lorelie who was very friendly even

Tom Ainscough
Amazing service. Very speedy to book the service in. I had WiFi cabling installed from my house to my garden office. It was a great price,

Hanna B
We had lived with Wi-Fi issues for many years, and I guess had become accustomed to the frustration. However, the kids were continually moaning and this

Stuart Baker
Ash was fabulous and service has been spot on! Highly recommend John

Gray Ellison
Simply excellent. Reliable, honest, knowledgeable. I recommend without any hesitation.

Patricia Marchand
Amazing service they are our heroes

Viv Slattery
Steven from WiFiHeros was absolutely brilliant. Excellent customer service and professionalism. He not only installed WiFi in the garden office, but he took the time to

Lee
Our WiFi Partners
Our partnerships with these big-name companies in the WiFi space help to ensure our installers, repairers and engineers can source what your WiFi network needs as and when it needs it.
UBIQUITI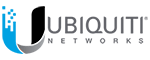 Cisco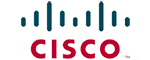 DrayTek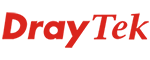 Rukas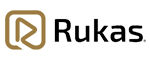 Some Of Recent Access Points Installation
Primrose Hill WiFi Installation FAQs
How can I tell if my Wi-Fi network needs repairing or replacing?
You're probably already more than familiar with using Wi-Fi for both personal and work purposes – but, all the same, you might be none the wiser as to when your current Wi-Fi network is crying out for a repair, upgrade or replacement. Here are some simple tell-tale signs that will help you explain when you enquire with us:
The Wi-Fi signal is stronger in some rooms than in others
It's worse when you attempt to stream high-definition videos or movies
Your internet speeds are slower when other people are also using the Wi-Fi
Your Wi-Fi signal fluctuates in strength for no obvious reason
What does inspecting my current Wi-Fi entail?
Once you have booked a our network report survey and we have arrived at your home or workplace in Primrose Hill, you can expect us to be there for roughly the next two hours where we will:
Thoroughly inspect your Wi-Fi setup to determine gaps or faults
Administer "cold spot" tests to see where your Wi-Fi coverage is lacking
Undertake small-scale repairs (if necessary)
After the inspection has taken place, we'll be in a better position to determine your next best steps.
How do Wi-Fi access points differ from Wi-Fi range extenders?
While a Wi-Fi access point – or wireless access point (WAP) – would be hard-wired to a router, switch or hub, the WAP itself would project a Wi-Fi signal. This means that a WAP could be placed in a specific area where Wi-Fi coverage would otherwise be weak or nonexistent.  
In contrast, a Wi-Fi range extender would – as its name suggests – extend an existing Wi-Fi network's reach, but must connect wirelessly to the router. Hence, an extender can only be placed where this router's signal is already strong – just one example of many limitations applying to extenders.
How will I know if you cover my area of Primrose Hill?
We're local to you, no matter where you are in Primrose Hill. Our team of expert engineers are available to travel across the entirety of the district, ensuring your home or workplace gets the quality Wi-Fi installation that it deserves.
How does a mesh Wi-Fi system work?
In a mesh Wi-Fi system, several devices are responsible for producing a decent Wi-Fi signal, not just a main router. This takes shape in the form of a series of nodes placed around the property.
All of these devices form the same wireless network; for example, they all share the same SSID and password. These devices also wirelessly communicate with each other to ensure that, wherever you are in the property, your Wi-Fi signal is coming from the nearest of those access points. 
If I run a business in Primrose Hill, could I offer free Wi-Fi to my customers?
Yes! Our guest Wi-Fi service meansthat we can implement Wi-Fi that your customers can take advantage of when they visit your shop, restaurant, salon, or other type of business.
By doing this, you will be able to:
Offer free – but also fast and smooth – Wi-Fi to your customers
Enhance your business's profile and reputation
Learn more about how your customers behave
Make various special offers available to your customers