Wi-Fi Installers in Primrose Hill
Over 25 Years Experience
Bespoke solutions for Your Wi-Fi Coverage
Expert, Reliable Installations
Speed Up Your Online Connectivity
Money Back Guarantee
Friendly, Knowledgeable Team
Primrose Hill WiFi Installation Company
If you're lucky enough to live or work in the beautiful district that is Primrose Hill, you've probably discovered a fair few things that you enjoy about doing so. Well, we're about to deliver another one in the form of an experienced, professional Wi-Fi installation team. 
What do we mean by that? Well, households and workforces can tap into the range of Wi-Fi solutions we offer – and we can provide these to the kind of high-end specification that represents the area itself. If you enjoy the finer things in life, this should extend to your Wi-Fi connectivity.
You shouldn't allow just 'any' company to interfere with your setup, as doing so could lead to a multitude of complex (and expensive!) long-term issues. Instead, choose a company that has a genuine passion for high-performing W-iFi, and one that has the experience to match. Choose WiFiHeros.
So, whether you have moved into one of Primrose Hill's many enviable homes or you have the privilege of working in the district, we can install Wi-Fi technology tailored to meet your specific needs. Everyone deserves reliability and assurance, and we can give you that.
5 Out Of 5 Stars
Bianca E
I've used the team at WiFi Heros several times now and each time they have delivered an excellent service. I initially required wifi to extend to a
5 Out Of 5 Stars
Chris D
Wifiheros were very responsive, efficiently reviewed the property and suggested an installation plan to significantly improve coverage throughout the house. The work was scheduled quickly and
Our WiFi Solutions
Once we have established your WiFi needs, we can select from the following services to put together a Wi-Fi solution that ticks all of the relevant boxes.
Ubiquiti WiFi Solutions In Primrose Hill
While we're more than confident that you will be pleased with the service that we carry out for you, we know that we can't satisfy your requirements until we know what they are first. That's why, whenever someone gets in touch with us for help, we ask them to book a free telephone consultation.
What you tell us at this consultation will provide us with an outline of what you want from a Wi-Fi service. Our team of expert W-iFi engineers understand that no two properties are the same, and that no two requirements are the same.
Your Wi-Fi installation will be completely bespoke to your Primrose Hill property – whether that's domestic or commercial – and we promise that you'll begin benefiting straight away. To help us get started, please go ahead and book a Network Report.
The inspection itself will occur at your Primrose Hill property at a time that suits you. We are very proud of the reputation we have built up with our customers over the years, and we largely put this down to our dedication to learning what our customers want.
What Our Customers Say About Us
Wifi Heros Is Rated
5/5 on Trustpilot
O'Neil and his team were absolutely brilliant. Courteous, tidy, efficient and did a wonderful job leaving no mess and excellent wi-fi. Totally recommend WiFi Heroes and

Graham Ward
Have had wifi heroes now for almost a year, just had a power outage and it had a knock on effect to the network. The WiFi

Tom W
Excellent service and created wonderful Wi-Fi coverage around the house. Matt the fitter was tidy, thoughtful and extremely efficient.

Rob Heard
Matt arrived on time after sending text stating his eta. He consulted with me on the simplest way to provide the best solution. Matt installed two

Ronald Matthews
Outstanding service! Quick and efficient and reliable. Simply the best in the industry. Powerful and reliable WiFi. Knowledgeable, friendly and top notch service. Our Heros!

LAQUITA OUTERBRIDGE
Great installation service from Matt. Quick, clean, courteous, and happy to explain everything to me as he went along.

Mr Ismail
Fast, reliable and professional service! They know what they do.

Taylan Baykut
Matt did a great job. Established any faults and my outdoor office has wireless. Perfect. Worth every penny to take the stress out if Wifi and

TIm hebden
Steven visited our house on 11th August to install an outside WiFi point for our Ring camera system. He was an absolute pleasure to deal with

Ryan Sambridge
Steven from WiFi Heros fitted a new wired access point in my house to improve the WiFi connectivity. The service was excellent. He was friendly, professional,

Andrew H
We've historically had poor WiFi connectivity in our house with a number of mesh systems which we've tried over the years. WiFi Heroes installed a number

NotASnark
Really happy with the service, from making an enquiry to having the work undertaken and completed was under a week. Clear on the pricing and ensured

Nicholas
Wifi heros provided a good service from start to finish. The installation engineer Stephen was very helpful in setting up my garden office system giving me

David
I was extremely pleased with the very professional and efficient service by Matt.

Eleonora Ford
Good response time, I just wanted the problem solved. I had used EERO for my outhouse but was only getting 30/40 MB, Guys installed Wifi Access

numan majeed
Very professional service from first enquiry with Samuel, assessment and solutions by Barry, and installation by Matt. If you need your Wi-Fi problems sorted, use Wi-Fi

Andy P
I had various issues with my Wifi. I was charged over £200 for them coming to visit and then they didn't address my main concerns. Then

David Cooke
Sorted things very quickly!

Jess Agnew-Blais
Very professional, high quality work, kept us in the loop as it progressed. Internet works great. We're very happy.

Hu
Wifiheros were quick to respond and Matt did a brilliant job sorting out wifi to our outhouse.

K D
Our WiFi Partners
Our partnerships with these big-name companies in the WiFi space help to ensure our installers, repairers and engineers can source what your WiFi network needs as and when it needs it.
UBIQUITI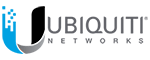 Cisco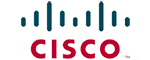 DrayTek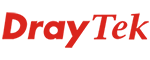 Rukas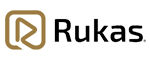 Some Of Recent Access Points Installation
Primrose Hill WiFi Installation FAQs
How can I tell if my Wi-Fi network needs repairing or replacing?
You're probably already more than familiar with using Wi-Fi for both personal and work purposes – but, all the same, you might be none the wiser as to when your current Wi-Fi network is crying out for a repair, upgrade or replacement. Here are some simple tell-tale signs that will help you explain when you enquire with us:
The Wi-Fi signal is stronger in some rooms than in others
It's worse when you attempt to stream high-definition videos or movies
Your internet speeds are slower when other people are also using the Wi-Fi
Your Wi-Fi signal fluctuates in strength for no obvious reason
What does inspecting my current Wi-Fi entail?
Once you have booked a our network report survey and we have arrived at your home or workplace in Primrose Hill, you can expect us to be there for roughly the next two hours where we will:
Thoroughly inspect your Wi-Fi setup to determine gaps or faults
Administer "cold spot" tests to see where your Wi-Fi coverage is lacking
Undertake small-scale repairs (if necessary)
After the inspection has taken place, we'll be in a better position to determine your next best steps.
How do Wi-Fi access points differ from Wi-Fi range extenders?
While a Wi-Fi access point – or wireless access point (WAP) – would be hard-wired to a router, switch or hub, the WAP itself would project a Wi-Fi signal. This means that a WAP could be placed in a specific area where Wi-Fi coverage would otherwise be weak or nonexistent.  
In contrast, a Wi-Fi range extender would – as its name suggests – extend an existing Wi-Fi network's reach, but must connect wirelessly to the router. Hence, an extender can only be placed where this router's signal is already strong – just one example of many limitations applying to extenders.
How will I know if you cover my area of Primrose Hill?
We're local to you, no matter where you are in Primrose Hill. Our team of expert engineers are available to travel across the entirety of the district, ensuring your home or workplace gets the quality Wi-Fi installation that it deserves.
How does a mesh Wi-Fi system work?
In a mesh Wi-Fi system, several devices are responsible for producing a decent Wi-Fi signal, not just a main router. This takes shape in the form of a series of nodes placed around the property.
All of these devices form the same wireless network; for example, they all share the same SSID and password. These devices also wirelessly communicate with each other to ensure that, wherever you are in the property, your Wi-Fi signal is coming from the nearest of those access points. 
If I run a business in Primrose Hill, could I offer free Wi-Fi to my customers?
Yes! Our guest Wi-Fi service meansthat we can implement Wi-Fi that your customers can take advantage of when they visit your shop, restaurant, salon, or other type of business.
By doing this, you will be able to:
Offer free – but also fast and smooth – Wi-Fi to your customers
Enhance your business's profile and reputation
Learn more about how your customers behave
Make various special offers available to your customers