Are You Struggling With Poor Wifi?
Look Forward to Faster Wi-Fi Speed
Guaranteed Response Within A Hour
Money Back Guarantee*
24/7 Service Available
Over 25 Years Experience
Covering All of the South East
Same Day Service and Installation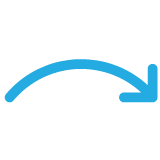 Give Your Wi-Fi a Speed Boost
When there's something strange with your home or business Wi-Fi, who you gonna call? Well, you could always call our friendly and helpful team of Wi-Fi Heros, who know how to iron out various nuisances that could affect your wireless network.
We are not afraid of no Wi-Fi problem – whether it's slow speed, intermittent connectivity or any other issue that has rendered your Wi-Fi non-functional. We can do everything from designing and installing new Wi-Fi networks to tweaking and upgrading existing ones.
Our services are both professional and affordable, and we accept Direct Debit to allow our customers to benefit from easier payment terms. Let us tell you something – busting Wi-Fi problems makes us feel good, and we can do it anywhere in the UK.
How Our WiFi Service Works
Specify Your Wi-Fi Needs
There's no one-size-fits-all Wi-Fi solution, but we can closely heed your needs to make sure we provide a wireless solution that meets them.
Book Your Network Report
We will provide you with a written report detailing any problems we have found when inspecting your Wi-Fi system – and what we can do about those issues.
We Will Fix Your Wi-Fi
The most suitable remedy could be anything from a simple repair or upgrade to a complete installation – but, whatever it is, we will undertake it on your approval.
What Our Customers Say About Us
Wifi Heros Is Rated
5/5 on Trustpilot
Oneil is extremely thorough, experienced and efficient, and went the extra mile to produce an excellent result. Many thanks.

Dominic Colchester
The Wifi Heros team were in excellent communication, demonstrated flexibility and installed a high quality product with minimum fuss or disruption. Very pleased with the result.

MCCX Limited
Matt from WiFi Heros (supported by Kevin) did a fantastic job making sure that we now have superb Wi-Fi across the whole house. His work was

MarkT
Matt communicated well before arrival and understood what we required straight away. He matched wiring to decor colours and I had no Wifi drop during the

Rebecca F
Superb installation by Matt! Swift and a great result connecting the fourth floor with my garage on the Ground Floor! Many thanks- I will certainly recommend

Suzanne Rayner
Wifi heros is a one stop solution to all your internet needs. I had serious problems with internet coverage around my home. I tried so many

Nnenna Owoghiri
Seriously amazing company and end finish was super tidy. Took 18months to solve this problem and Wifiheros nailed it within 14days. £2400 well spent and team

Anthony Winter
The outcome expected is not documented, rather a quote for parts and labour which leaves room for confusion. I have 2 access points and a

Joanna Smith
Great Service. Suggestions to stabilise Wi-Fi worked very well and installation team did a thorough job. Clever solutions and toddy cables- good job by Oneil and

Paul Gough
WiFi Heros solved our WiFi issues immediately. They understood our needs and created the perfect solution. The team is very professional from the initial phone call

neesh doobay
Had a great engineer Tony come at very short notice and did a very thorough job sorting out all our Wifi and sky problems. He was polite,

Mary Adam
Matt arrived on time and did an excellent job hiding wiring and delivering a perfect solution. Matt also cleared up very well and you would not

Anthony Edwards
I've been having issues for a long time and spent a lot of money on WiFi extenders but to no avail. I read the amazing

Adz.
Matt has done a great job. Professional install, efficient, managed around our needs and stayed u til the work was fully complete. Wi-Fi signal

Heath T
Matt did an excellent and neat job. Carried on going until everything was finished so all done in one visit. Very professional. All working well

SAT
Great service. They diagnosed our issues and proposed and implemented solutions that have significantly improved our Wi-Fi throughout our offices and shops.

Richard Casali
Matt was excellent. He understood our challenge quickly and worked diligently to find a solution. We now have excellent wifi in our garden office

Simon W
We used Wi-Fi hero's to extend our broadband to an outbuilding after reading the reviews online. The installation was carried out by Matt who was efficient,

Steve Collier
Barry carried out the initial review of our system and Ash installed the recommended equipment. Both of them were extremely courteous, thoughtful and efficient - a

Adrian Vickers
We had some significant Wi-Fi issues, after an initial consultation with Samuel who identified the problems, spoke to the broadband supplier on our behalf he came

Stephen
Our WiFi Solutions
Once we have established your WiFi needs, we can select from the following services to put together a Wi-Fi solution that ticks all of the relevant boxes.
Our WiFi Partners
Our partnerships with these big-name companies in the WiFi space help to ensure our installers, repairers and engineers can source what your WiFi network needs as and when it needs it.
UBIQUITI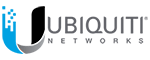 Cisco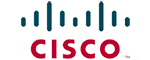 DrayTek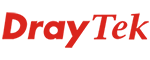 Rukas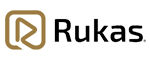 5 Out Of 5 Stars
Bianca E
I've used the team at WiFi Heros several times now and each time they have delivered an excellent service. I initially required wifi to extend to a
5 Out Of 5 Stars
Chris D
Wifiheros were very responsive, efficiently reviewed the property and suggested an installation plan to significantly improve coverage throughout the house. The work was scheduled quickly and
5 Out Of 5 Stars
Bean Citroen
We had several rooms where are broadband signal disappeared. I found WiFi Heros and they were like magic. Firstly they explained the problem, then gave me
5 Out Of 5 Stars
stu jackson
I had an urgent job I needed help with ... to get WiFi in my cabin at the bottom of my garden. The mobile signal wouldn't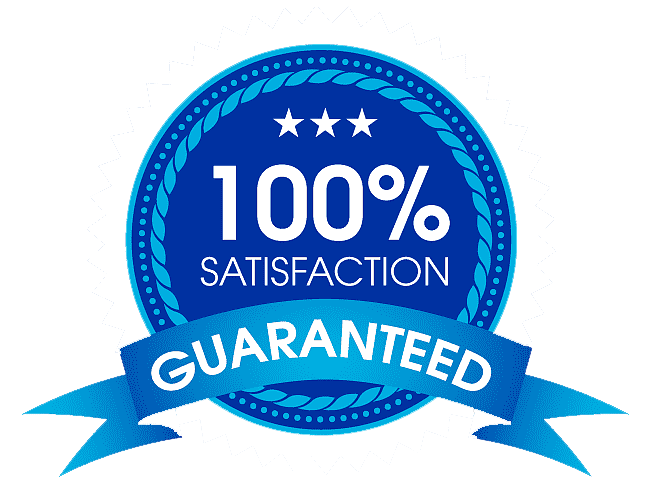 Money Back Gaurantee
Our Money Back Guarantee
WiFi Heros is not another 'compare the market' hi-tech based company plying the market with engineers all of whom have great reviews (supposedly). We are a London based WiFi Design & Installation company that is trusted and reliable.
Our highly skilled WiFi engineers work directly for us. Which means when you book, your contract is directly with Wifi Heros, and your work is fully protected under the WiFi Heros guarantee!
Once we have completed your WiFi job at your property, whether we have installed, repaired, upgraded or tweaked it, it should work for its intended purpose. The situation is as simple as that.
Therefore, if you find that your WiFi doesn't tick this vital box, please let us know and we will give you your money back – or return to your property to rectify the WiFi issue.
If our follow-up efforts to correct the WiFi problem aren't to your satisfaction as a result of equipment that we have supplied, you will be refunded whatever you paid to utilise any WiFi services delivered by our WiFi Heros team.
Why Customers WiFi Heros
Many of our customers have cited the following reasons for asking us to help them resolve their WiFi-related dilemmas.
Guaranteed Response Within A Hour
Money Back Guarantee*
24/7 Service Available
Over 20 Years Experience
We Cover All of the South East
Our Same Day Service and Installation
Our Case Studies
Our Case Studies Here are examples of how we have previously helped customers to overcome roadblocks on their WiFi journey.