Are You Struggling With Poor Wifi?
Look Forward to Faster Wi-Fi Speed
Guaranteed Response Within A Hour
Money Back Guarantee*
24/7 Service Available
Over 25 Years Experience
Covering All of the South East
Same Day Service and Installation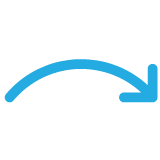 Give Your Wi-Fi a Speed Boost
When there's something strange with your home or business Wi-Fi, who you gonna call? Well, you could always call our friendly and helpful team of Wi-Fi Heros, who know how to iron out various nuisances that could affect your wireless network.
We are not afraid of no Wi-Fi problem – whether it's slow speed, intermittent connectivity or any other issue that has rendered your Wi-Fi non-functional. We can do everything from designing and installing new Wi-Fi networks to tweaking and upgrading existing ones.
Our services are both professional and affordable, and we accept Direct Debit to allow our customers to benefit from easier payment terms. Let us tell you something – busting Wi-Fi problems makes us feel good, and we can do it anywhere in the UK.
How Our WiFi Service Works
Specify Your Wi-Fi Needs
There's no one-size-fits-all Wi-Fi solution, but we can closely heed your needs to make sure we provide a wireless solution that meets them.
Book Your Network Report
We will provide you with a written report detailing any problems we have found when inspecting your Wi-Fi system – and what we can do about those issues.
We Will Fix Your Wi-Fi
The most suitable remedy could be anything from a simple repair or upgrade to a complete installation – but, whatever it is, we will undertake it on your approval.
What Our Customers Say About Us
Wifi Heros Is Rated
5/5 on Trustpilot
O'Neil and his team were absolutely brilliant. Courteous, tidy, efficient and did a wonderful job leaving no mess and excellent wi-fi. Totally recommend WiFi Heroes and

Graham Ward
Have had wifi heroes now for almost a year, just had a power outage and it had a knock on effect to the network. The WiFi

Tom W
Excellent service and created wonderful Wi-Fi coverage around the house. Matt the fitter was tidy, thoughtful and extremely efficient.

Rob Heard
Matt arrived on time after sending text stating his eta. He consulted with me on the simplest way to provide the best solution. Matt installed two

Ronald Matthews
Outstanding service! Quick and efficient and reliable. Simply the best in the industry. Powerful and reliable WiFi. Knowledgeable, friendly and top notch service. Our Heros!

LAQUITA OUTERBRIDGE
Great installation service from Matt. Quick, clean, courteous, and happy to explain everything to me as he went along.

Mr Ismail
Fast, reliable and professional service! They know what they do.

Taylan Baykut
Matt did a great job. Established any faults and my outdoor office has wireless. Perfect. Worth every penny to take the stress out if Wifi and

TIm hebden
Steven visited our house on 11th August to install an outside WiFi point for our Ring camera system. He was an absolute pleasure to deal with

Ryan Sambridge
Steven from WiFi Heros fitted a new wired access point in my house to improve the WiFi connectivity. The service was excellent. He was friendly, professional,

Andrew H
We've historically had poor WiFi connectivity in our house with a number of mesh systems which we've tried over the years. WiFi Heroes installed a number

NotASnark
Really happy with the service, from making an enquiry to having the work undertaken and completed was under a week. Clear on the pricing and ensured

Nicholas
Wifi heros provided a good service from start to finish. The installation engineer Stephen was very helpful in setting up my garden office system giving me

David
I was extremely pleased with the very professional and efficient service by Matt.

Eleonora Ford
Good response time, I just wanted the problem solved. I had used EERO for my outhouse but was only getting 30/40 MB, Guys installed Wifi Access

numan majeed
Very professional service from first enquiry with Samuel, assessment and solutions by Barry, and installation by Matt. If you need your Wi-Fi problems sorted, use Wi-Fi

Andy P
I had various issues with my Wifi. I was charged over £200 for them coming to visit and then they didn't address my main concerns. Then

David Cooke
Sorted things very quickly!

Jess Agnew-Blais
Very professional, high quality work, kept us in the loop as it progressed. Internet works great. We're very happy.

Hu
Wifiheros were quick to respond and Matt did a brilliant job sorting out wifi to our outhouse.

K D
Our WiFi Solutions
Once we have established your WiFi needs, we can select from the following services to put together a Wi-Fi solution that ticks all of the relevant boxes.
Our WiFi Partners
Our partnerships with these big-name companies in the WiFi space help to ensure our installers, repairers and engineers can source what your WiFi network needs as and when it needs it.
UBIQUITI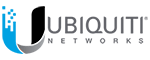 Cisco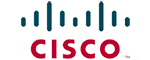 DrayTek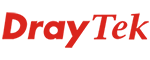 Rukas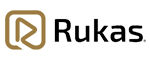 5 Out Of 5 Stars
Bianca E
I've used the team at WiFi Heros several times now and each time they have delivered an excellent service. I initially required wifi to extend to a
5 Out Of 5 Stars
Chris D
Wifiheros were very responsive, efficiently reviewed the property and suggested an installation plan to significantly improve coverage throughout the house. The work was scheduled quickly and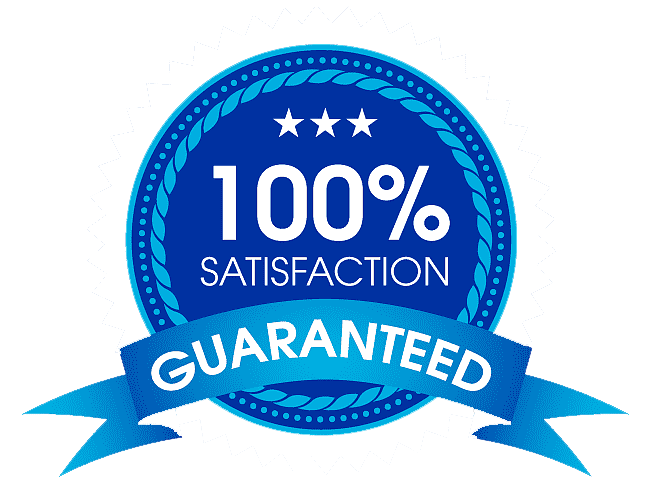 Money Back Gaurantee
Our Money Back Guarantee
WiFi Heros is not another 'compare the market' hi-tech based company plying the market with engineers all of whom have great reviews (supposedly). We are a London based WiFi Design & Installation company that is trusted and reliable.
Our highly skilled WiFi engineers work directly for us. Which means when you book, your contract is directly with Wifi Heros, and your work is fully protected under the WiFi Heros guarantee!
Once we have completed your WiFi job at your property, whether we have installed, repaired, upgraded or tweaked it, it should work for its intended purpose. The situation is as simple as that.
Therefore, if you find that your WiFi doesn't tick this vital box, please let us know and we will give you your money back – or return to your property to rectify the WiFi issue.
If our follow-up efforts to correct the WiFi problem aren't to your satisfaction as a result of equipment that we have supplied, you will be refunded whatever you paid to utilise any WiFi services delivered by our WiFi Heros team.
Why Customers WiFi Heros
Many of our customers have cited the following reasons for asking us to help them resolve their WiFi-related dilemmas.
Guaranteed Response Within A Hour
Money Back Guarantee*
24/7 Service Available
Over 20 Years Experience
We Cover All of the South East
Our Same Day Service and Installation
Our Case Studies
Our Case Studies Here are examples of how we have previously helped customers to overcome roadblocks on their WiFi journey.