WiFi Mesh Network Installation
Reliably Expand Your Wi-Fi Coverage
Eliminate Black Spots in Your Coverage
A Flexible Solution You Can Easily Extend
Prevent Drops in Online Speed
Suitable for Both Homes and Workplaces
Long-Term Support Also Available
Ubiquiti WiFi Mesh Network Installation
Have you ever wandered to certain areas of your home or workplace only to notice the Wi-Fi on your computer, phone or similar device slowing or even dropping altogether? These places would be examples of "dead zones", and they are a common problem in many properties.
Ideally, you want to be able to stroll through every room and on every floor of the building without your Wi-Fi connectivity weakening. Fortunately, this ideal is achievable with what is known as a Wi-Fi mesh network, which comprises a main router along with multiple mesh nodes.
Mesh nodes are small radio transmitters each linked back to the main router. Each node is about the size of a computer mouse and casts Wi-Fi coverage across the specific area where the device has been installed, resulting in solid Wi-Fi connectivity throughout the building.
This is why the word "mesh" is used; each node produces its own signal which meshes with the other nodes' signals to create consistent, blanket Wi-Fi coverage across the entire property. We install mesh hardware from the big-name brand Ubiquiti for especially impressive results.
5 Out Of 5 Stars
Bianca E
I've used the team at WiFi Heros several times now and each time they have delivered an excellent service. I initially required wifi to extend to a
5 Out Of 5 Stars
Chris D
Wifiheros were very responsive, efficiently reviewed the property and suggested an installation plan to significantly improve coverage throughout the house. The work was scheduled quickly and
5 Out Of 5 Stars
Bean Citroen
We had several rooms where are broadband signal disappeared. I found WiFi Heros and they were like magic. Firstly they explained the problem, then gave me
Our Case Studies
Our Case Studies Here are examples of how we have previously helped customers to overcome roadblocks on their WiFi journey.
Expand Your Wi-Fi Coverage With A Mesh Network
When you discern the tell-tale signs of entering a dead zone, you might initially reach for a Wi-Fi extender in an attempt to plug this gap in your Wi-Fi coverage. However, a mesh network would be much more efficient at delivering a Wi-Fi signal.
Not only would this mesh network cast a much more dependable signal, it would also automatically switch your device between nodes as necessary in order to ensure the fastest possible speeds. If one node fails, you will simply be rerouted to another, still-functioning one.    
It doesn't matter how far away any of these nodes are from the router; all of these nodes will still produce just as strong a signal. It would also be easy for you to add new nodes to the system if your needs change over time.
In contrast, with a Wi-Fi range extender, you would need to manually log into a new network every time you want to benefit from the extended coverage. We offer not only mesh networks but also a range of other Wi-Fi services for reliably expanding your coverage.  
What Our Customers Say About Us
Wifi Heros Is Rated
5/5 on Trustpilot
Steven from WiFi Heros fitted a new wired access point in my house to improve the WiFi connectivity. The service was excellent. He was friendly, professional,

Andrew H
We've historically had poor WiFi connectivity in our house with a number of mesh systems which we've tried over the years. WiFi Heroes installed a number

NotASnark
Really happy with the service, from making an enquiry to having the work undertaken and completed was under a week. Clear on the pricing and ensured

Nicholas
Wifi heros provided a good service from start to finish. The installation engineer Stephen was very helpful in setting up my garden office system giving me

David
I was extremely pleased with the very professional and efficient service by Matt.

Eleonora Ford
Good response time, I just wanted the problem solved. I had used EERO for my outhouse but was only getting 30/40 MB, Guys installed Wifi Access

numan majeed
Very professional service from first enquiry with Samuel, assessment and solutions by Barry, and installation by Matt. If you need your Wi-Fi problems sorted, use Wi-Fi

Andy P
I had various issues with my Wifi. I was charged over £200 for them coming to visit and then they didn't address my main concerns. Then

David Cooke
Sorted things very quickly!

Jess Agnew-Blais
Very professional, high quality work, kept us in the loop as it progressed. Internet works great. We're very happy.

Hu
Wifiheros were quick to respond and Matt did a brilliant job sorting out wifi to our outhouse.

K D
Really happy with our new wifi network and the installing engineers were good dudes. Everything very neat and tidy. Not cheap but you get what you

David von Dadelszen
Steven from WiFi Heros got our WiFi troubles solved efficiently and effectively. He knew his stuff, took the time to help me understand it too, and

Elizabeth
Ash from WiFi Heros was bang on time for the installation; super freindly; offered lots of installation options for the asthetics around the property; and completed

Mark Gatty Saunt
Great experience from some serious Wi-Fi professionals. I needed the Wi-Fi connecting to our garden cabin, Matt was very knowledgeable, and the job was done in

Greg Crosby
Really pleased with the installation from Wi-Fi hero's. Matt was very knowledgeable and professional and left everything in good order and the Wi-Fi now works perfectly.

Michele
Great job connecting Wi-Fi to my garden room by installing an access point. Great work ethics, Jermaine was courteous, neat and worked fast to have everything setup! Thanks

Davies Eruteya
Great professional workmanship to install network cabling in a tricky spot. Much appreciated

Mr Danie Van Der Spuy
Fantastic experience with Matt at Wi-fi heros. Excellent communication and workmanship. Very happy with the results. Would happily recommend.

Andy
Excellent service. Wifi in garden now working perfectly. Thanks so much.

Ann
Our WiFi Partners
Our partnerships with these big-name companies in the WiFi space help to ensure our installers, repairers and engineers can source what your WiFi network needs as and when it needs it.
UBIQUITI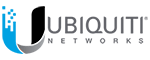 Cisco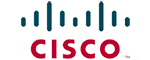 DrayTek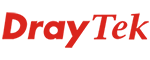 Rukas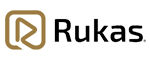 How Our WiFi Service Works
Specify Your Wi-Fi Needs
There's no one-size-fits-all Wi-Fi solution, but we can closely heed your needs to make sure we provide a wireless solution that meets them.
Book Your Network Report
We will provide you with a written report detailing any problems we have found when inspecting your Wi-Fi system – and what we can do about those issues.
We Will Fix Your Wi-Fi
The most suitable remedy could be anything from a simple repair or upgrade to a complete installation – but, whatever it is, we will undertake it on your approval.
WiFi Mesh Network Installation FAQ's
What rooms in the home could benefit from a mesh Wi-Fi network?
Practically any! This means that, however you want to use your Wi-Fi at home, you can continue to enjoy reliably strong connectivity. You could, for example, place a mesh node in any of these rooms:
An upstairs bedroom where you might stream music
A downstairs den or home cinema where you could watch streaming video
The kitchen in order to connect a smart fridge
However you use – or anticipate using – your home Wi-Fi, you can let us know at a free consultation you are able to book with us.
How many mesh nodes will I need?
This will depend on various factors, including the amount of space you want to cover with your mesh network. We would advise you to calculate this in square feet – including each floor as well as any outdoor spaces you would like the Wi-Fi coverage to reach, like a patio. 
You can then arrange for us to visit your property, where we will calculate anything else necessary for the mesh network installation. It is also at this two-hour visit that we will calculate the quote.
Where exactly should the main mesh router and mesh nodes go?
Usually, when installing a mesh network, we will use an Ethernet cable to connect the main mesh router to the property's existing broadband modem. Therefore, this modem and the main mesh router will typically be sited quite close to each other.
It's not always as easy to decide where the mesh nodes should go – but, as a general rule, if there are any areas of the property where its existing Wi-Fi signal is lacking or nonexistent, it would be wise to place a node halfway between here and the router with which the node must communicate.
Where shouldn't mesh nodes be positioned?
Once we have installed mesh nodes, you might occasionally fancy moving them – but you should be wary of placing them near a microwave oven or cordless landline phone, as these are both examples of devices known to disrupt Wi-Fi signals.
Similarly, any node in the kitchen shouldn't be placed beside the fridge, as its large metal structure is bound to block your signal. Fortunately, when we design your mesh network, we can heed "bad" places to put your nodes and plan accordingly.
Why might I have "dead zones" in my Wi-Fi coverage?
If you have a "standard" internet connection, where the only Wi-Fi coverage comes from the router, this coverage could fall short in some areas for reasons such as these:
Physical obstructions like walls or doors have weakened the signal
The router is placed awkwardly – rather than centrally – in the building
The building is simply too large for the router's Wi-Fi signal to cover
These are all issues that can be overcome simply by having a Wi-Fi mesh network installed in the property. If a mesh system wouldn't quite work for you, we could design you an alternative Wi-Fi system aimed at tackling specific dead zones.
Would mesh Wi-Fi work in a building with brick, stucco or concrete walls?
The simple answer is yes. However, if your residential or commercial property has particularly thick walls, you could notice a slight – if potentially imperceptible – drop in Wi-Fi connectivity even when using a mesh system, which would nonetheless remain much more reliable than a router alone.
Therefore, your particular building could potentially benefit more from a hard-wired network, as we could help you implement with our network cabling service. If you would indeed be better served by something like this, we can discern so during the site visit and let you know.