Smart Security Solutions
Protect Your Home or Workplace
Automate Your Home Today
Secure Your Doors, Windows and More
Control Your Smart Tech Remotely
Get Easy-to-Use Control Panels
Control Everything from One Interface
Smart Security Solutions
If you want to feel confident that your home or workplace will be left safe and secure whenever you are away from it, you can take comfort in the wide array of smart security solutions we are able to install at domestic and commercial sites anywhere in the UK.
The security systems we can provide include CCTV, alarms and remote monitoring. The mere presence of security hardware onsite can deter potential trespassers, thereby helping households to lower their insurance premiums and businesses to protect their hard-earned reputations.
However, we specialise in installing not just security solutions, but "smart" security solutions. This means that they will be connected to your property's online network, allowing you to remotely control these devices from a computer, smartphone, tablet or even smartwatch. 
So, even when you are away from your home or office on an important trip, you can still easily see what's happening back at the building. All you have to do is load a smartphone app to see, for example, a live video feed as your CCTV system captures it.
5 Out Of 5 Stars
Bianca E
I've used the team at WiFi Heros several times now and each time they have delivered an excellent service. I initially required wifi to extend to a
5 Out Of 5 Stars
Chris D
Wifiheros were very responsive, efficiently reviewed the property and suggested an installation plan to significantly improve coverage throughout the house. The work was scheduled quickly and
5 Out Of 5 Stars
Bean Citroen
We had several rooms where are broadband signal disappeared. I found WiFi Heros and they were like magic. Firstly they explained the problem, then gave me
5 Out Of 5 Stars
stu jackson
I had an urgent job I needed help with ... to get WiFi in my cabin at the bottom of my garden. The mobile signal wouldn't
Our Smart Security Services
Smart Doorbells
Smart CCTV Cameras
Smart Alarms
Multi Room Audio Visual
Home Automation
Home Cinemas
Surround Sound
Lighting Control
Protect Your Home With Our WiFi Integrated Smart Services
Once we have visited your home and implemented a smart security solution there, it will be closely wedded to the property's online infrastructure. So, we could give you the technology you need to remotely control various aspects of your home – from its lighting to its door locks.
For example, we could equip each of the property's doors and windows with a smart lock you would be able to switch on or off just by tapping on a smartphone screen. Say goodbye to the days of worryingly fruitlessly about whether you remembered to lock the door!
We can integrate all of this smart security technology with the same online network covering your home. As a result, you will have the convenient ability to monitor and control all of these security appliances from the same interface on your mobile device.
For when you don't intend to leave the property for a while, we can also affix control panels to walls of your home, allowing you to intuitively control your smart security onsite. As for exactly what you need in smart security, you can let us know at a free consultation.
What Our Customers Say About Us
Wifi Heros Is Rated
5/5 on Trustpilot
Great job connecting Wi-Fi to my garden room by installing an access point. Great work ethics, Jermaine was courteous, neat and worked fast to have everything setup! Thanks

Davies Eruteya
Great professional workmanship to install network cabling in a tricky spot. Much appreciated

Mr Danie Van Der Spuy
Fantastic experience with Matt at Wi-fi heros. Excellent communication and workmanship. Very happy with the results. Would happily recommend.

Andy
Excellent service. Wifi in garden now working perfectly. Thanks so much.

Ann
Matt was great, on time and completed the job perfectly. Just what we wanted, no fuss and internet down the end of the garden. Highly recommend.

Harriette
I'm glad I found WiFI Heroes. Samuel explained my options. I looked at other providers and found one cheaper but WiFiHeroes guarantee their work so I

Stevie
WiFI Heros were absolutely superb from start to finish. From the first call with Samuel my options and advice was very clearly explained. The booking and

Paul Brunton
Matt was very fast and efficient as well as neat and tidy. The whole installation was very smooth and Matt explained everything and answered any questions

jo
Very happy with service overall - purchasing easy but was Matt the fitters approach and effort that drives the five star rating. Few challenges when on

James Smith
Knowledgeable advisors . Very quick response times ,excellent advise and would recommend and use again.

MaxLondonCat May
Just had Steven come to an install in E10. Friendly, informative, adaptive to any issues that came up. All this plus obvious expertise. Would book again

JP
Awesome service to fix an existing network problem. Ash was punctual, courteous and did a great job.

gareth walters
Trust Pilot need to make a sixth star… the whole team were great. Samuel prompt on the communications as was Lorelie who was very friendly even

Tom Ainscough
Amazing service. Very speedy to book the service in. I had WiFi cabling installed from my house to my garden office. It was a great price,

Hanna B
We had lived with Wi-Fi issues for many years, and I guess had become accustomed to the frustration. However, the kids were continually moaning and this

Stuart Baker
Ash was fabulous and service has been spot on! Highly recommend John

Gray Ellison
Simply excellent. Reliable, honest, knowledgeable. I recommend without any hesitation.

Patricia Marchand
Amazing service they are our heroes

Viv Slattery
Steven from WiFiHeros was absolutely brilliant. Excellent customer service and professionalism. He not only installed WiFi in the garden office, but he took the time to

Lee
Our Brands: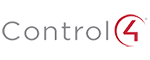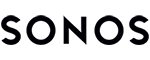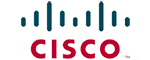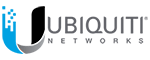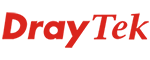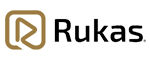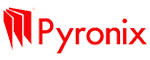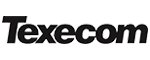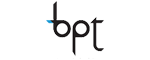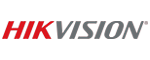 What are smart locks?
These are locks you can use digitally, without needing to insert and turn any physical key. Nonetheless, you could still choose a smart lock system with which a physical key would remain compatible. Smart locks are available in these forms:
A key fob
Keypad
Fingerprinting system
You would also be able to access the lock through various types of connectivity – including Wi-Fi, Bluetooth, Z-wave and mobile networks. We can use a free site survey to help establish which types of smart lock would work best for your particular property.
What are smart sensors?
These are devices that, once installed on a domestic or commercial site, can monitor what is happening, detect suspicious activity and, if the sensor does detect such activity, suitably respond – such as by sending you a notification that would turn up on your computer or smartphone screen.
Good examples of smart sensors would include smart cameras and smart microphones – all of which we can install as part of a carefully-designed Wi-Fi system we would also able to implement for you.
How could smart security tech react to a security breach?
Many traditional security systems could fail to detect breaches at all. For example, while a traditional burglar alarm would only detect movement, a microphone-equipped smart device could be capable of recognising the sound of shattering glass. 
If or when it does recognise this sound, the smart device could respond by locking down some or all of the property and alerting you, the property owner. We could also diligently manage your Wi-Fi network to prevent it from failing just as your smart security tech would be called into action.
You could then decide, judging from the information provided to you by the smart security system, what steps you ought to take next.
How can smart security deter crime?
While a wide range of smart security appliances are available, they can only deter crime if the aspiring criminal is able to see that the smart security tech is there. Fortunately, we can easily set up your smart security system in a way that will make it obvious to potential trespassers.
For example, we can configure your CCTV system so that, if it detects someone approaching your property, smart lights connected to the CCTV system will switch on. If these lights ever start failing to switch on when they should, the problem could be with your Wi-Fi, which we can troubleshoot.
What smart security solutions would be most effective at preventing burglaries?
In one survey where former burglars were quizzed on what would have most deterred them from breaking into homes, the following were all ranked in the top ten most common responses:
CCTV camera
Strong, heavy doors
Locked uPVC windows
Motion-activated security lights
These are all examples of security systems we can provide as "smart" tech or, at least, give the "smart" treatment. For example, if you already have strong, heavy doors and uPVC windows, we could equip all of these with smart locks.