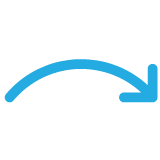 WiFi Installers In Ealing
One household in Ealing had big ambitions for the property's home automation system. They envisioned 4K television content that would be distributed on screens throughout the whole house as well as an audio visual system that would let users enjoy music in any room.
However, all of that would call for strong Wi-Fi, which we were certainly trained to provide. We installed eight Wi-Fi access points in various parts of the Ealing property, allowing its occupants to benefit from silky-smooth internet for streaming and smart home purposes.
We also installed a dual line router to ensure that, if the primary Wi-Fi connectivity failed, another line would be ready to pick up the slack. That way, we could make sure that the internet would never fail whenever called upon.
We Increased Wifi Coverage by
OUR APPROACH
Sound and music could be distributed throughout the house
We added exceptional Wi-Fi coverage
We installed eight Wi-Fi access points
The points were installed in various places around the house
We installed a dual line router as a fallback option
Wi-Fi was made available for the smart home tech
5 Out Of 5 Stars
Bianca E
I've used the team at WiFi Heros several times now and each time they have delivered an excellent service. I initially required wifi to extend to a
5 Out Of 5 Stars
Chris D
Wifiheros were very responsive, efficiently reviewed the property and suggested an installation plan to significantly improve coverage throughout the house. The work was scheduled quickly and
5 Out Of 5 Stars
Bean Citroen
We had several rooms where are broadband signal disappeared. I found WiFi Heros and they were like magic. Firstly they explained the problem, then gave me
5 Out Of 5 Stars
David Howell
Amazing Company who came out and after the network report they proposed and implemented their solutions which we as a family should have done years ago.
Why Customers WiFi Heros
Many of our customers have cited the following reasons for asking us to help them resolve their WiFi-related dilemmas.
Guaranteed Response Within A Hour
Money Back Guarantee*
24/7 Service Available
Over 20 Years Experience
We Cover All of the South East
Our Same Day Service and Installation