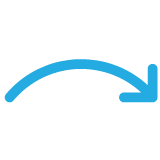 WiFi Installers In Watford
An architect asked us to design and implement a wired and wireless network for their refurbishment construction project. His intention was to ensure that the end user would not face any difficulties in achieving the full speed the internet would be advertised as offering.
We kept this goal in mind as we conducted a Network Report, which helped us to determine exactly how many Wi-Fi access points would be needed in this large Victorian property. We suggested that a mesh Ubiquiti setup of nine access points could provide a stable Wi-Fi environment.
After Virgin Media internet was installed in the home, we were able to expand the Wi-Fi's reach to ensure coverage right throughout the mansion. We also redesigned the network from top to bottom, including placing the router closer to an external wall.
We Increased Wifi Coverage by
OUR APPROACH
A phone consultation was held
We utilised a Network Report
A heat map test was also provided
We saw how many Wi-Fi access points the property needed
Cat 6 wiring infrastructure was installed
We cut and chased the wall to hide the cables
5 Out Of 5 Stars
Bianca E
I've used the team at WiFi Heros several times now and each time they have delivered an excellent service. I initially required wifi to extend to a
5 Out Of 5 Stars
Chris D
Wifiheros were very responsive, efficiently reviewed the property and suggested an installation plan to significantly improve coverage throughout the house. The work was scheduled quickly and
5 Out Of 5 Stars
Bean Citroen
We had several rooms where are broadband signal disappeared. I found WiFi Heros and they were like magic. Firstly they explained the problem, then gave me
Why Customers WiFi Heros
Many of our customers have cited the following reasons for asking us to help them resolve their WiFi-related dilemmas.
Guaranteed Response Within A Hour
Money Back Guarantee*
24/7 Service Available
Over 20 Years Experience
We Cover All of the South East
Our Same Day Service and Installation