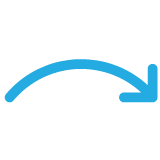 Purley Wi-Fi Installation
Residents of a home at the high-end Webb Estate in Purley asked us to help to improve their mobile phone reception and have a WiFi Network which could work with a URC Home Automation System. They wanted a Wi-Fi solution that could cater to have their whole home automated which entailed eight televisions as well as Apple TV content and a Sonos sound system.
It was a massive project, and would rely on various data points – including Wi-Fi points, which we were happy to install. Cat 6 infrastructure cabling was laid under floorboards and behind walls to help conceal this cabling while allowing it to unlock impressive Wi-Fi speeds.
Indeed, the Wi-Fi we installed was ultimately of excellent coverage and could deliver speeds of up to 300Mbps right around the house. The home's garden area, too, was cast in strong Wi-Fi coverage, allowing residents to continue utilising the smart home features even from outside.
We Increased Wifi Coverage by
OUR APPROACH
Apple TV, YouTube and Netflix content was integrated
Some cabling was laid under loft spaces and joists
16 Ubiquiti Pro access points were installed
These points terminated in a brass-plated Cat 6 finish
Wi-Fi was available inside and outside the premises
Wi-Fi could be accessed within 100 metres
5 Out Of 5 Stars
Bianca E
I've used the team at WiFi Heros several times now and each time they have delivered an excellent service. I initially required wifi to extend to a
5 Out Of 5 Stars
Chris D
Wifiheros were very responsive, efficiently reviewed the property and suggested an installation plan to significantly improve coverage throughout the house. The work was scheduled quickly and
5 Out Of 5 Stars
Bean Citroen
We had several rooms where are broadband signal disappeared. I found WiFi Heros and they were like magic. Firstly they explained the problem, then gave me
Why Customers WiFi Heros
Many of our customers have cited the following reasons for asking us to help them resolve their WiFi-related dilemmas.
Guaranteed Response Within A Hour
Money Back Guarantee*
24/7 Service Available
Over 20 Years Experience
We Cover All of the South East
Our Same Day Service and Installation